Best seller Pergolas in Outdoor Shade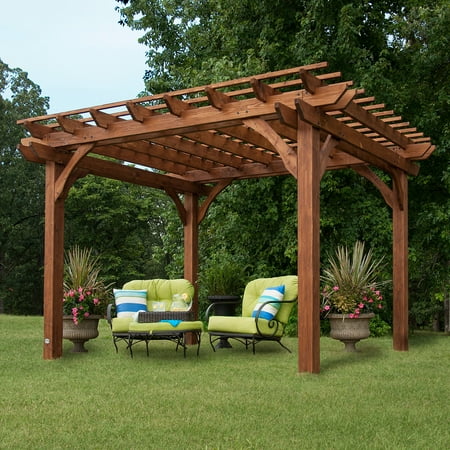 $1018.49
$999.99
This beautiful 10- x 12-foot pergola is made from 100 percent cedar. It lets vines and crawling roses turn your patio into a naturally shaded oasis. Sculptured beams criss-cross both...
(93)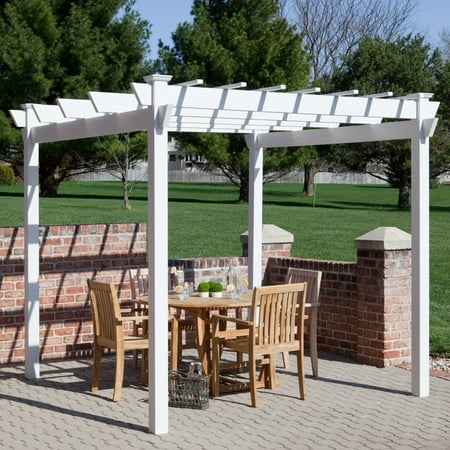 $599.99
$389.99
The Dura-Trel Kingston 7 x 7 ft. Vinyl Pergola will create a defined space for entertaining and relaxing outdoors. Crafted of the highest-quality, maintenance-free PVC vinyl, this pergola is a...
(29)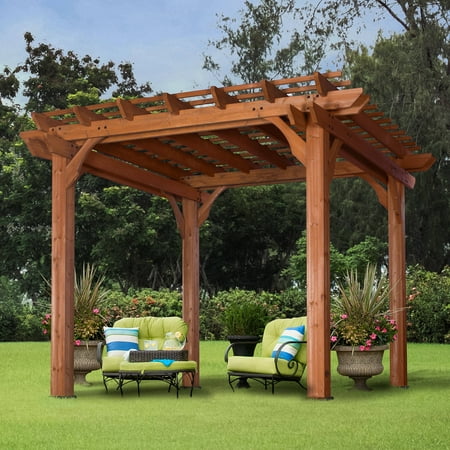 $1136.42
$949.99
Turn your patio into a naturally shaded oasis by letting vines and roses grow across this pergola's arbors. This beautiful 10- x 10-foot pergola is made from 100 percent cedar....
(51)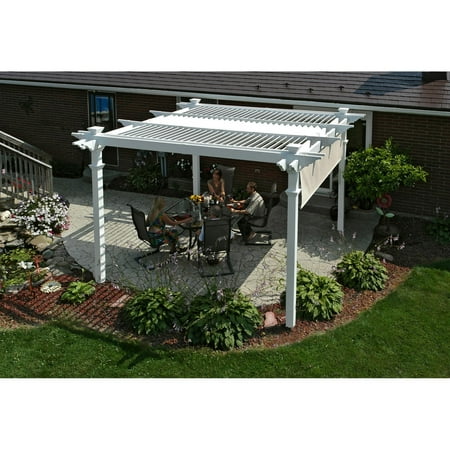 $10163.95
$2088.99
Build a grand outdoor place to entertain with this New England Arbors Camelot 8.5-ft. Pergola. This expansive arbor is crafted from weather-resistant, maintenance-free white vinyl. It takes two people approximately...
(2)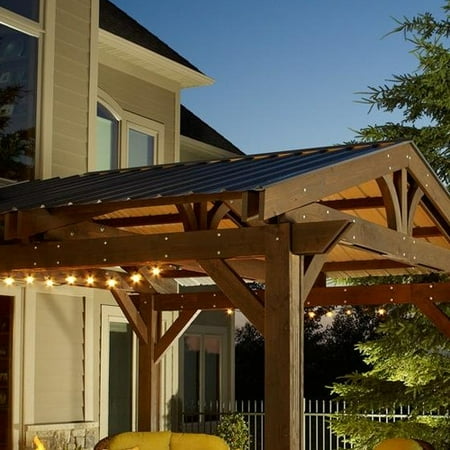 $1589.49
$949.05
Features: -Gives the Lodge II Pergola full roof closure and protection. -Offers privacy, along with wind and sun protection. -Easy to install. -May have to be cut on site for...
(2)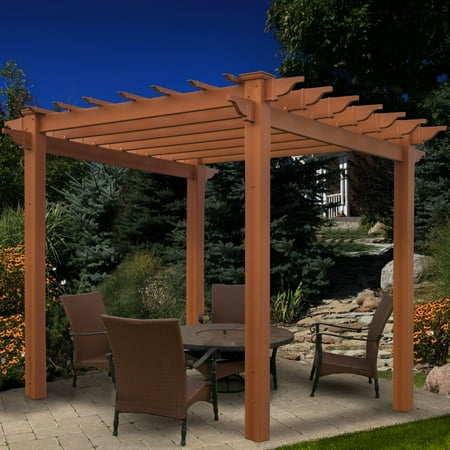 $890.98
$801.99
It's a love story you would never expect: wood and vinyl, coming together to create a beautiful, durable bond. That's the New England Arbors Lakewood 7.25 ft. Vinyl Pergola, an innovative combination...
(5)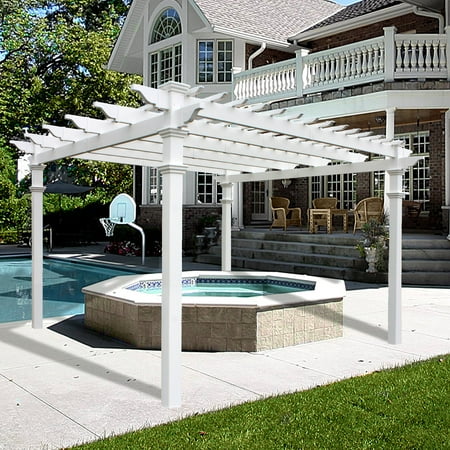 $9999
$1326.71
Additional information: Vinyl never needs to be painted or stained Simply rinse with hose occasionally for perfect maintenance Assembly requires 2 people, drill, level, ladder, measuring tape, 2x6s, as well...
(8)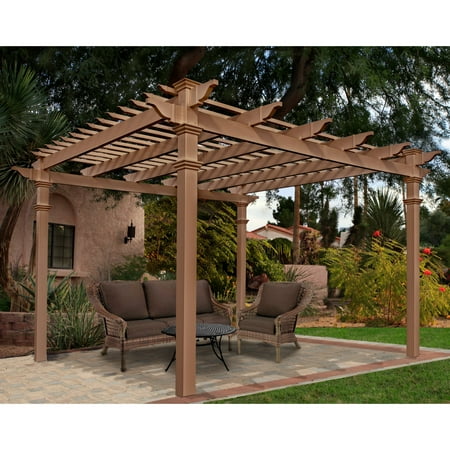 $1999.99
$1379.99
Keeping with the utopian vision of pastoralism and harmony with nature that it's name implies, the New England Arbors Arcadia Composite Pergola blends beautifully into its natural surroundings and leaves...
(1)
$1422.54
$1186.7
Consider the New England Arbors 10 x 10 Trellis Pergola an extension of your living space. This beauty provides a handsome and comfortable spot for entertaining and relaxing with a...
(1)