Best seller Weather Stations in Patio & Outdoor Decor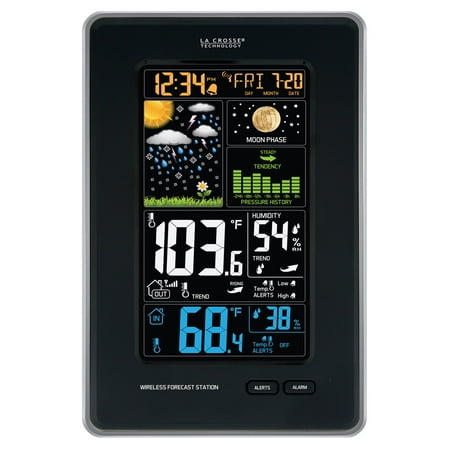 $44.98
$44.26
Keep an eye on local weather conditions with this La Crosse 308-1425B-INT Wireless Color Weather Station. It offers an easy-to-read, full-color LCD display so that you can see important details...
(11)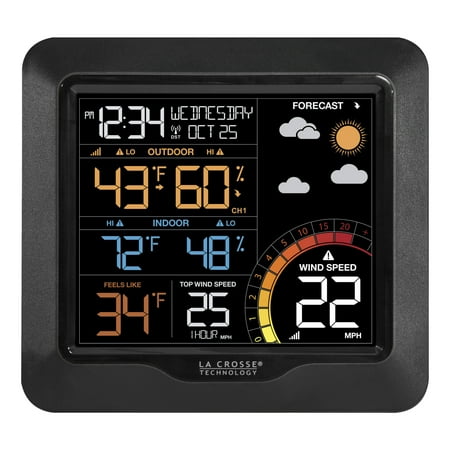 $79.99
$78.08
La Crosse Technology's wireless weather station will provide you accurate, backyard weather monitoring from the convenience inside your home. Easy to install instructions and includes mounting bracket and hardware. Wireless...
(1)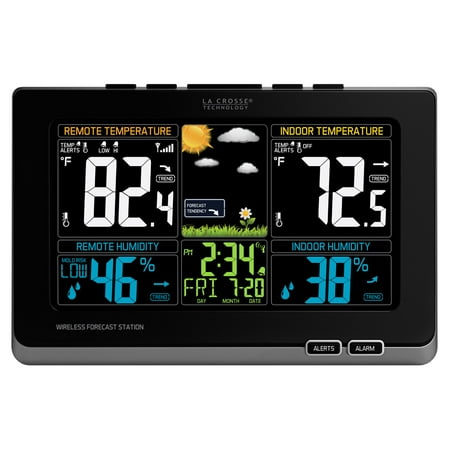 $65.95
$42.22
Get precise, real-time backyard weather and wireless technology with the La Crosse Color Weather Station, 308-1414MB-INT. Animated icons display your personal forecast based on barometric pressure. Monitor indoor and outdoor...
(23)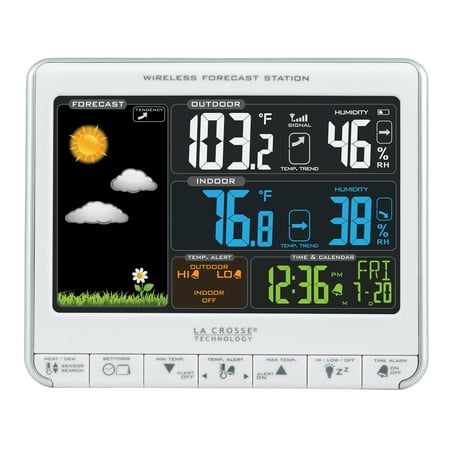 $42.18
$37.29
The La Crosse Technology Wireless Weather Station gives you advance notice of climate conditions before you head out for the day. This makes it easier to plan and dress accordingly....
(16)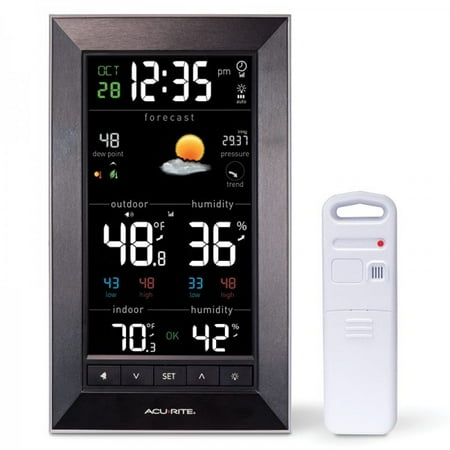 $36.99
$29.99
Plan Your Day with Confidence The weather is a common converstation topic for good reason. It can affect many aspects of your daily activities so it is important to stay...
(6)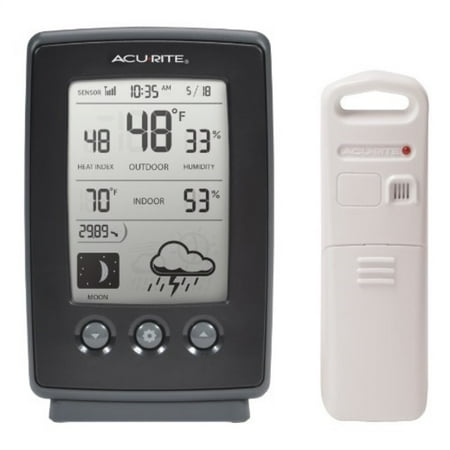 $29.99
$29.98
Plan the day with confidence with your own wireless weather station - generate a weather report right from your own backyard. The AcuRite Digital Weather Station uses patented Self-Calibrating Technology...
(5)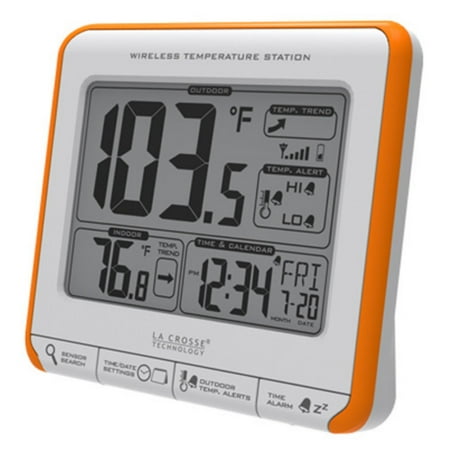 $53.76
$19.11
Monitoring indoor and outdoor temperatures is a breeze with the La Crosse Technology Wireless Weather Station, 308-179OR. Its large digit display gives the current temperature readings, the time and the...
(16)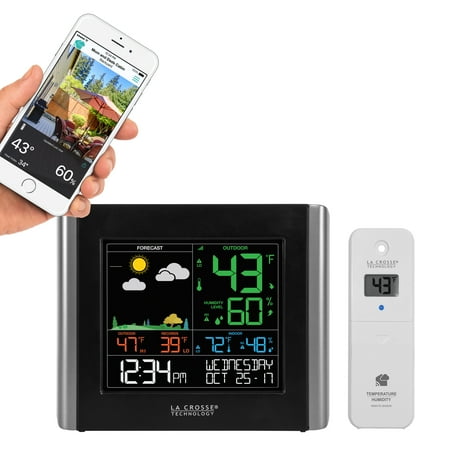 $59.49
$58.87
With a Basic Weather Station from La Crosse Technology, all of your necessary weather data will be there at a glance. Which makes planning your day's events a whole lot...
(16)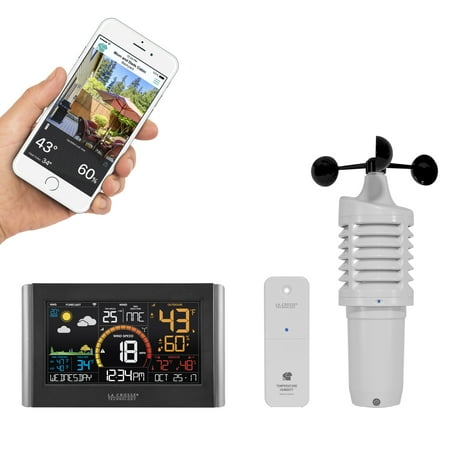 $99.95
$84.89
Introducing La Crosse Technology's new Remote Monitoring Professional Weather Station system that offers a combination of quality engineering, design, and functionality. The innovative system's display receives and transmits data wirelessly...
(16)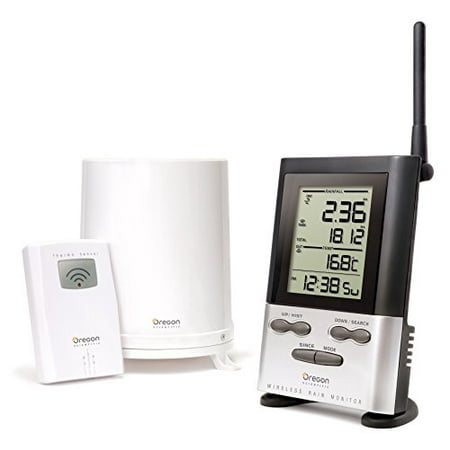 $38.52
$59.95
Our Newest Wireless Rain Gauge with Outdoor Temperature and Ten Day Memory is our favorite rain gauge. Having your very own rain gauge can be a fun and exciting way...
(8)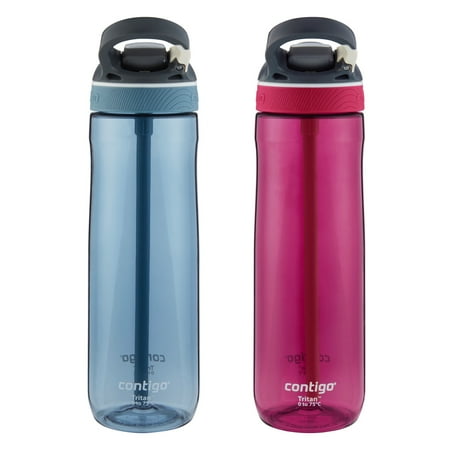 $38.52
$24.99
Stay hydrated with the Contigo AUTOSPOUT Straw Ashland Water Bottle, 24 oz. This BPA-free water bottle features a pop-up straw for easy one-handed drinking so you don't have to take...
(2)