Best seller Weather Thermometers in Patio & Outdoor Decor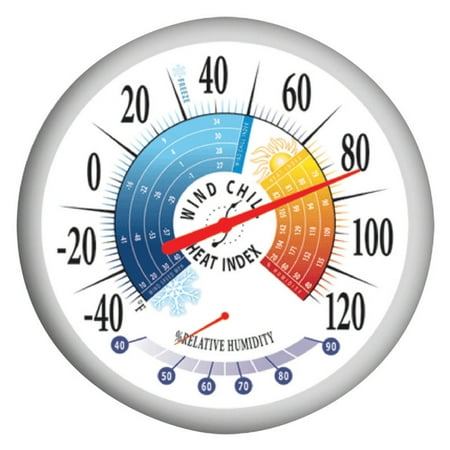 $32.64
$16.98
Wind chill/heat index thermometer with hygrometer and bold silk screen graphics are some of the features of the Thermometer with Hygrometer.
(31)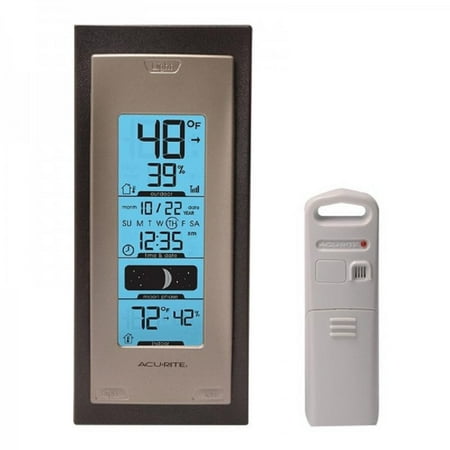 $27.92
$25.85
The AcuRite 8" Digital Temperature and Humidity Monitor with Intelli-Time Clock and Calendar is an excellent tool for your home or office. The AcuRite Humidity Monitor with Intelli-Time Clock and...
(64)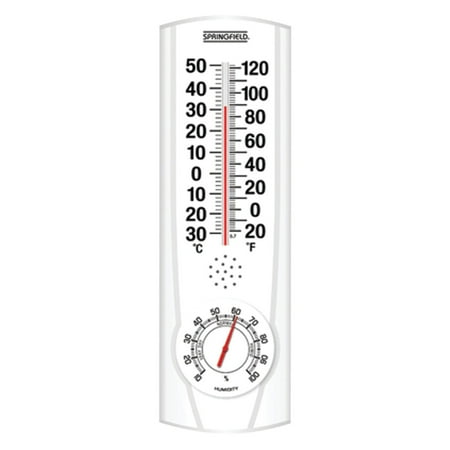 $27.92
$9
Stay in touch with your surroundings with help from the Springfield Plainview Indoor/Outdoor Thermometer and Hygrometer. It features a precision-made, spirit-filled tube for accurate readings. A built-in hygrometer tracks humidity....
(21)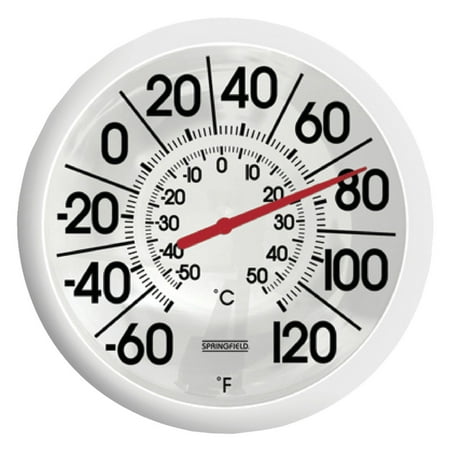 $32.64
$14.24
Keep track of the temperature with the Springfield Bold and Big Thermometer. This piece is designed with a high-impact resin that is weather proof making it a good choice for...
(40)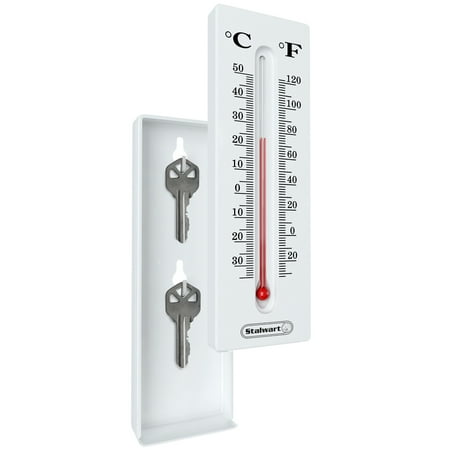 $21.02
$7.99
The Trademark Home Collection Thermometer Hide-A-Key is a fully functional thermometer that conceals two keys and keeps them securely hidden. It will ensure that you never lock yourself out again...
(12)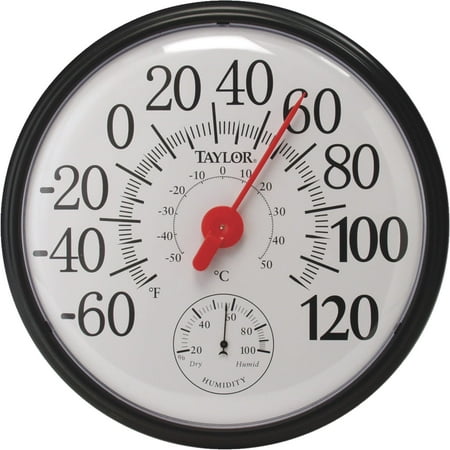 $15.45
$9.71
13-1/2" molded dial design with bold graphics. Includes both temperature and humidity readings. Glossy black bezel. Shatterproof and weather-resistant.
(14)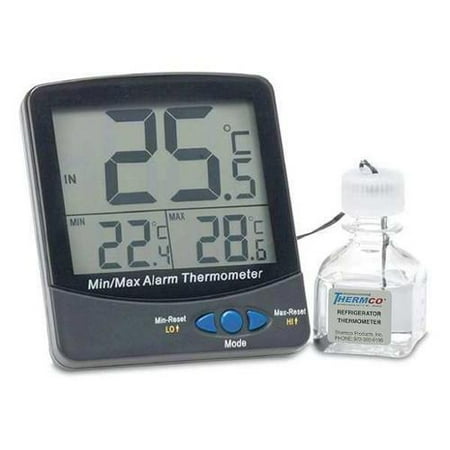 $64.89
$61.06
GRAINGER APPROVED LCD Digital Food Service Thermometer with -58 to 392 (F), ACC895REF
(6)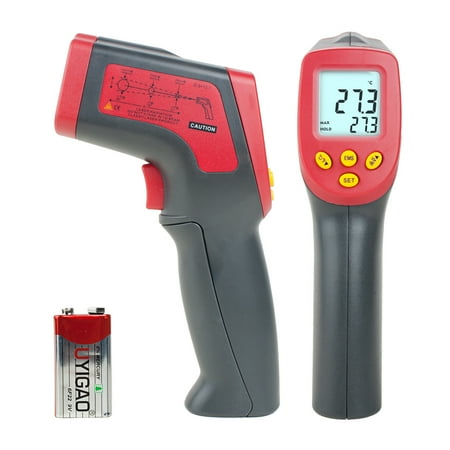 $35.99
$17.59
Open cover of battery, install 9V battery, and select the switch of aiming sensor and C/F switch at a proper place as your needs, and then close the cover of...
(1)
$35.99
$5.96
Dial Stick-on Thermometer
(3)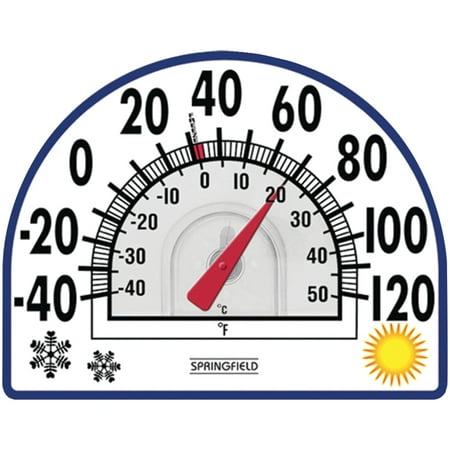 $26.75
$11.06
Keep track of the temperature inside or outside your space with this Springfield Thermometer. It features a cling design that enables it to be attached to glass without brackets or...
(39)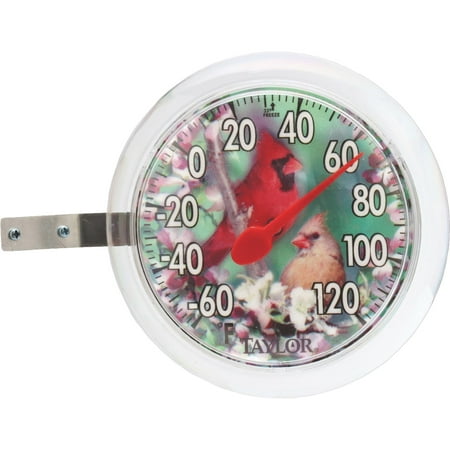 $26.75
$4.49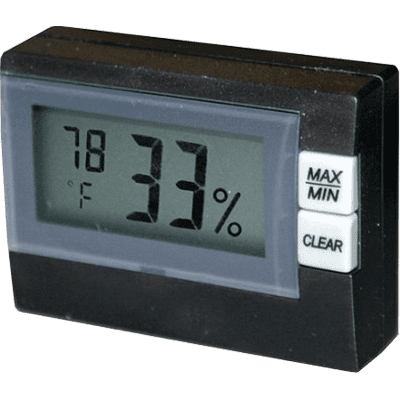 $14.95
$9.98
The compact and efficient P3 P0250 Mini Hygro-Thermometer is designed to help you monitor the temperature and humidity when needed. With an easy-to-read LCD monitor, this Temperature and Humidity Thermometer...
(23)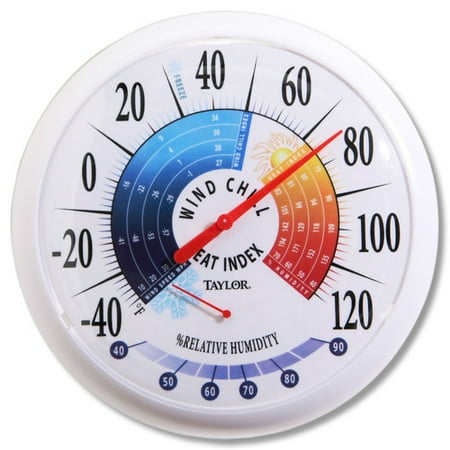 $51.99
$13.59
Features: -Thermometer and hygrometer. -Attractively framed in a white bezel. -Reads in °F scale. -Weather resistant. -Shatterproof. -Bold and vibrant silk screened graphics. Product Type: -Thermometer/Hygrometer. Wireless: -Yes. Dimensions: Overall...
(1)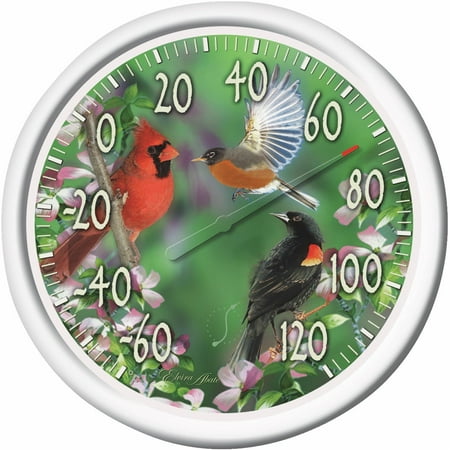 $9.99
$9.02
13.25", Spring Birds Dial Thermometer, Bold & Vibrant Silk Screened Graphics, Fahrenheit Scale Only, Attractively Framed In A Black Bezel, Shatterproof & Weather Resistant.
(1)