Best seller Rattles in Baby & Toddler Toys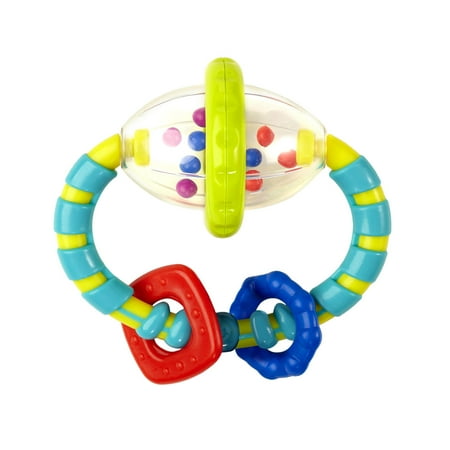 $3.19
Fun Comes First! Put a spin on baby's play time with the Grab & Spin from Bright Starts! This little toy features a spinning rattle chamber, sliding beads, an easy...
(40)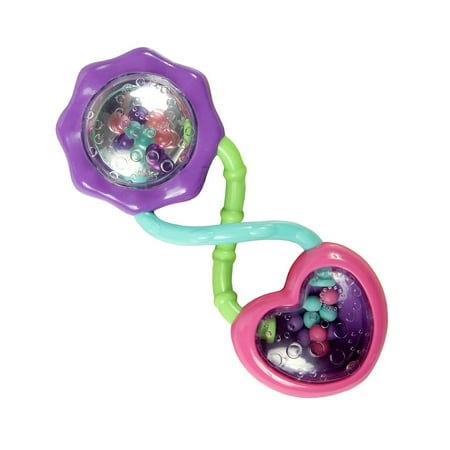 $2.99
$2.88
The Bright Starts Pretty In Pink Rattle and Shake Barbell is colorful rattling fun that will make it one of your baby's favorites. It contains a textured handle that is...
(36)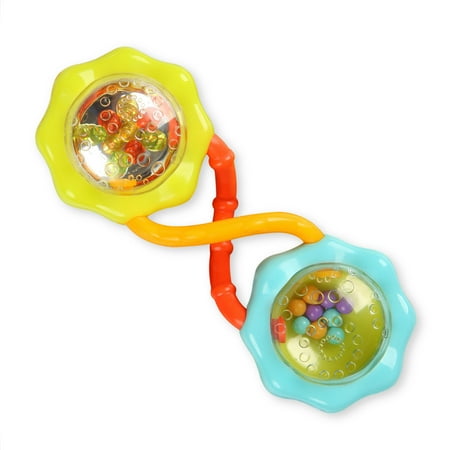 $2.99
$2.88
Fun Comes First! The colorful Rattle & Shake Barbell from Bright Starts makes play time fun! Easy to grasp handles, rattle beads and mirrored surfaces make this toy a perfect...
(46)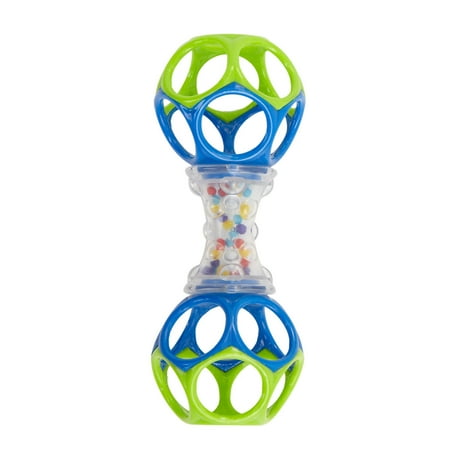 $3.99
$3.97
The Rhino Oball Shaker allows babies to shake, rattle and use it for teething all at once. This is sure to become one of your little one's favorite toys. It...
(27)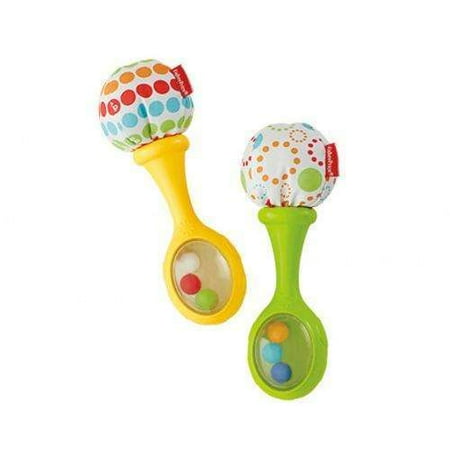 $3.99
$6.35
Fisher-Price Baby Maracas will provide fun entertainment for your little one. They come in a set of two and are designed to bring musical joy to even the youngest of...
(25)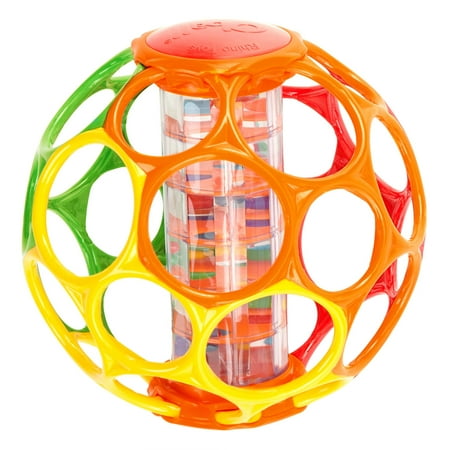 $11.99
$9.58
Stimulate your baby's senses with this Rhino Oball Rainstick. It features 30 finger holes that make it easy for your baby to grasp and hold. The middle of the Oball...
(14)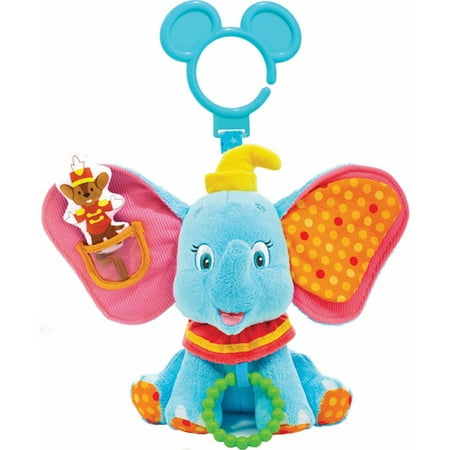 $18.48
$14.66
The Disney Baby Dumbo Activity Toy will take you on a stroll down memory lane to revisit Walt Disney's fourth animated feature film. Elephants can fly, and Dumbo is here...
(6)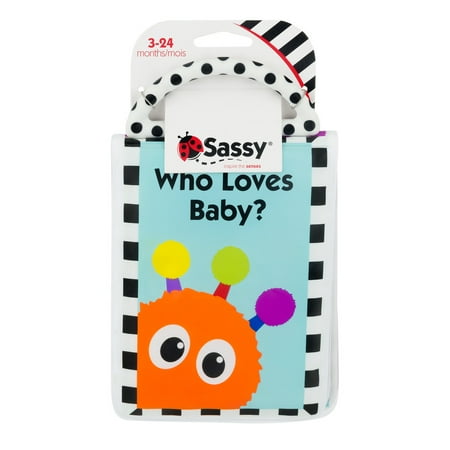 $6.08
$5.99
Get baby to love books and reading right from the start with this Sassy Look Book. It features six pages with photo pockets for fun interactive activity for parents and...
(2)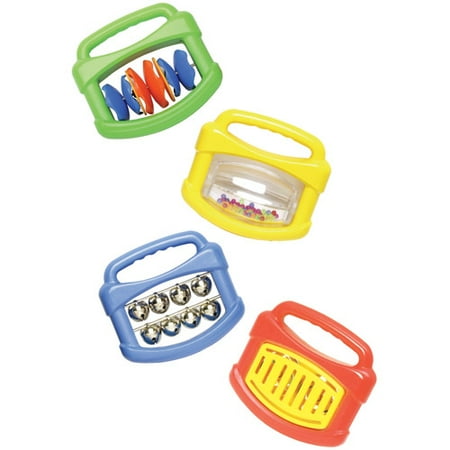 $6.08
$47.9
The Edushape Mini Orchestra includes four colorful percussive instruments that allow children to visualize the origin of the sounds they create. This set provides early introduction to music, rhythm and...
(1)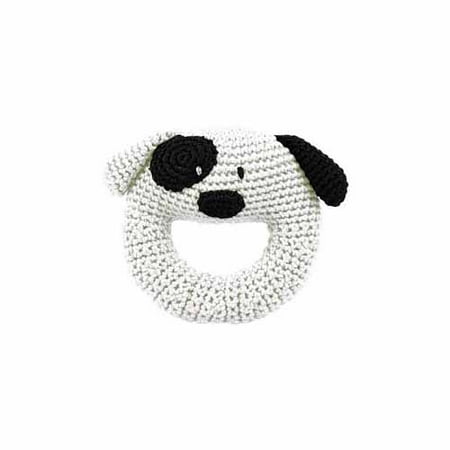 $6.08
$22.85
Hand Crocheted Dog Ring Rattle by Dandelion - 51011
(1)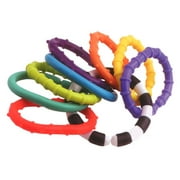 $4.93
$2.94
Provide visual stimulation and inspire touch with the brightly colored and multi-textured Ring O' Links. The large soft-touch ring and multi-textured links encourage tactile exploration, enhancing brain activity, while the...
(1)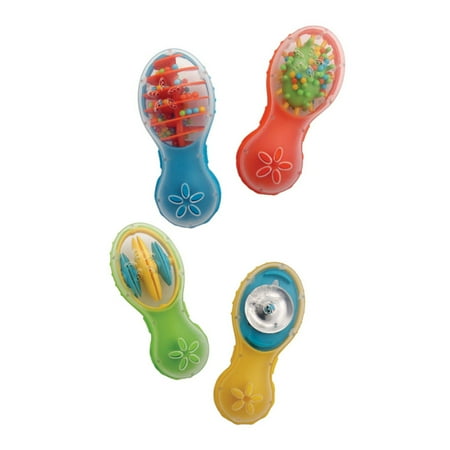 $29.99
$16.78
The Edushape Young Maestro set includes colorfully assorted easy-to-hold rhythm shakers designed so baby can see where the sounds are coming from! Better than your common rattle, baby can see...
(1)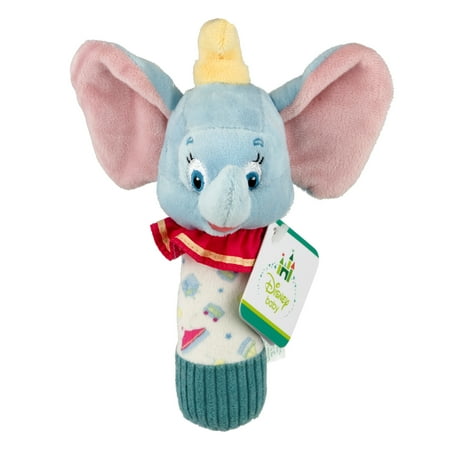 $13.152
$7.81
Make learning both fun and educational for your little one with this Kids Preferred Stick Rattle. The baby Dumbo plushy face is atop an equally plush rattle stick. This Disney...
(1)