Best seller Specialty Pacifiers in Feeding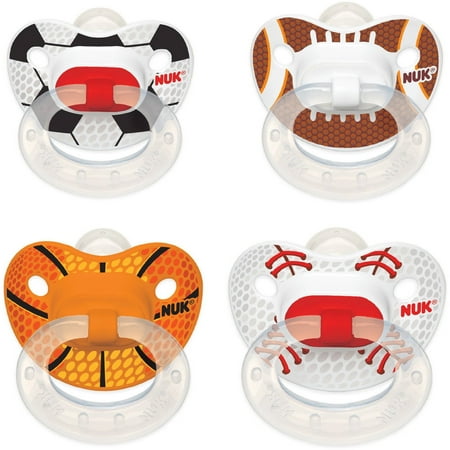 $4.55
$2.5
Soothe and comfort with NUK Sports Silicone Orhodantic Pacifiers. NUK is the #1 selling brand in the US, trusted by mothers and by hundreds of US hospitals. NUK pacifiers are...
(287)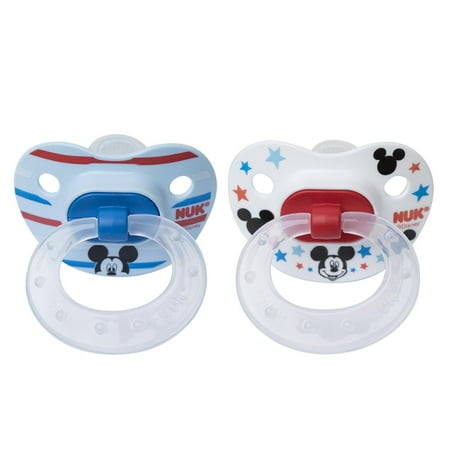 $5.8
$5.19
Over 55 years ago a doctor and a dentist invented the first NUK pacifier to mimic the natural shape of Mom's nipple during breastfeeding. What they found was the baby's...
(103)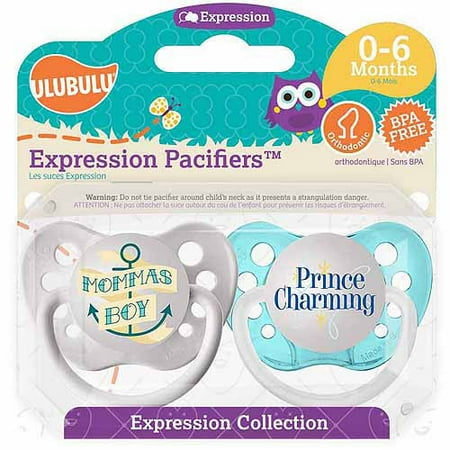 $3.72
$3.71
Soothe and charm with the Ulubulu Mommas Boy and Prince Charming Expression Pacifiers. They're a time-honored way to stop fussiness and satisfy an infant's natural sucking reflex. Give these cute...
(8)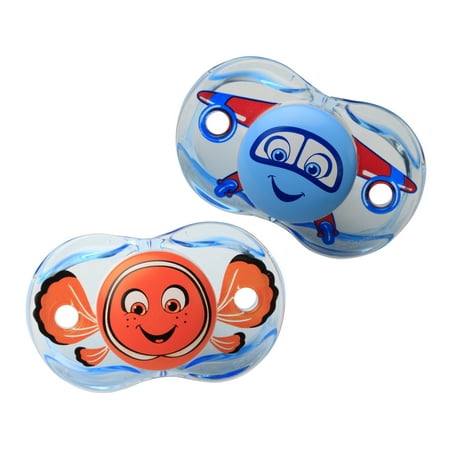 $5.98
$5.77
The RazBaby Keep-It-Kleen Pacifier Bundle, Fish/Airplane is designed to keep your baby safe and comfortable at all times. The attached shields close around the pacifier when dropped to prevent it...
(34)