Best seller Pacifier Sterilizers in Feeding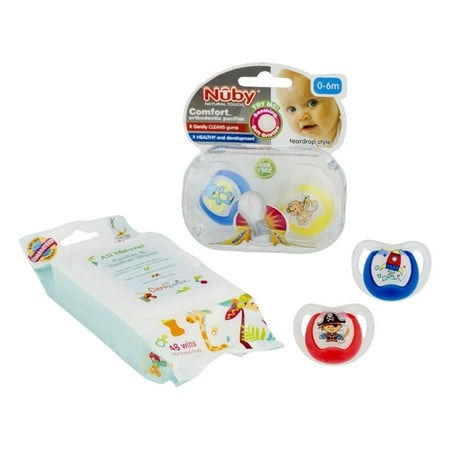 $6.73
Nuby All Natural Pacifiers & Teether Wipes.Naturally cleans pacifiers, teethers, bottles, cups and toys.Safe, food-grade ingredients.Non-toxic formula with Citroganix™.Deaf children's DLCP.Literacy project.This purchase will help support deaf children's literacy project.Made...
(2)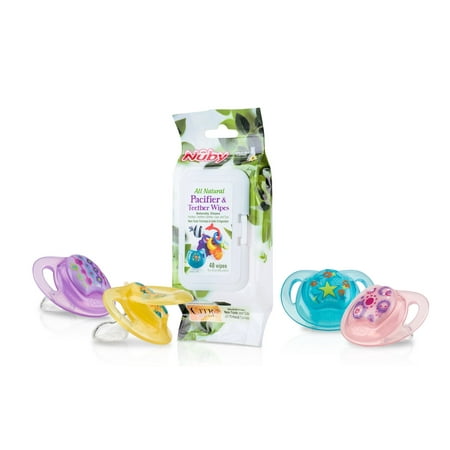 $6.75
This 5 piece set includes 4 Nuby™ Comfort Pacifiers and 1 pack of 48 count Citroganix Teething and Pacifier Wipes. The All Natural Pacifier and Teether Wipes can be used...
(2)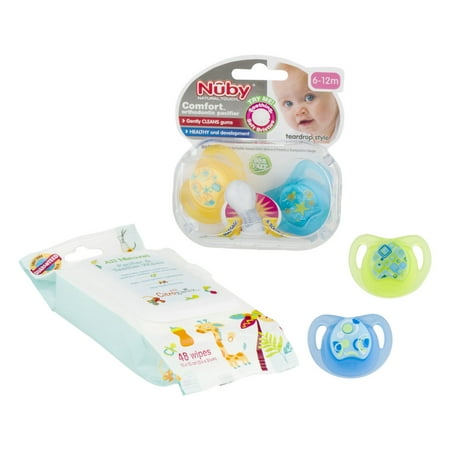 $7.94
$6.59
The Comfort Orthodontic Pacifiers are fun, stylish and modern. They feature an orthodontic shaped baglet that is designed to fit naturally in your baby's mouth and soft bristles along the...
(1)