Best seller Slides in Outdoor Play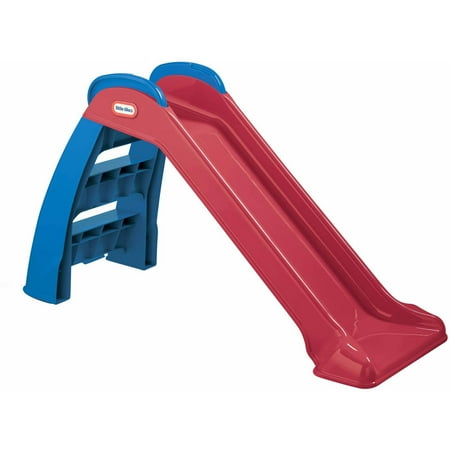 $41.99
$34.93
Nothing says fun like a Little Tikes First Slide. The plastic slide for kids can be used inside or outside and then be folded and unfolded in seconds, so you...
(588)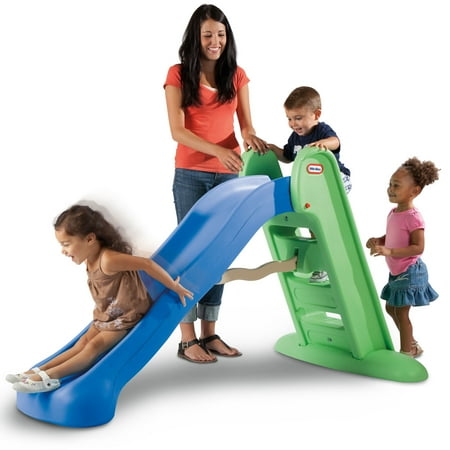 $83.32
$66.3
Give your kids a place to play in your own backyard with this Little Tikes Easy Store large slide. It features a wide base to provide plenty of stability, so...
(213)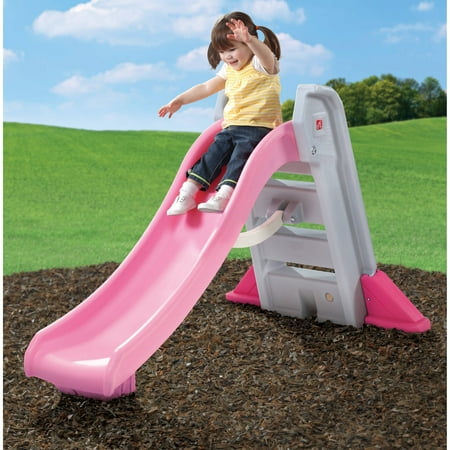 $89.97
$89
Kids will love the excitement of gliding down the Step2 Big Folding Slide. When your energetic toddler wants to run around outside, let this big folding Step2 slide take playtime...
(403)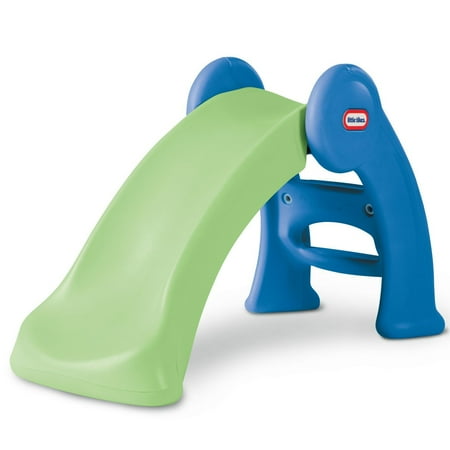 $58.17
$49.99
The fun never ends with the Little Tikes Jr. Play Slide. It has a unique design that provides a gentle slope that is just right for toddlers. The slide is...
(130)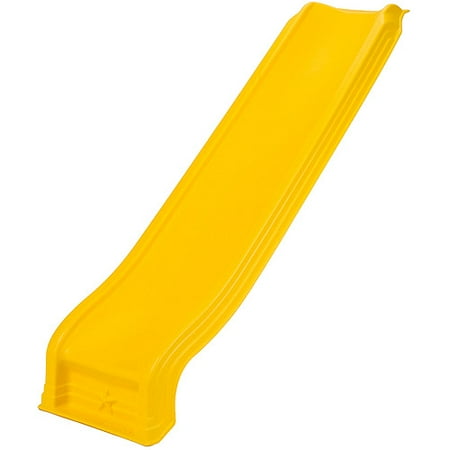 $9999
$117
The PlayStar Scoop Slide is a conventional scoop slide with wide handrails.
(9)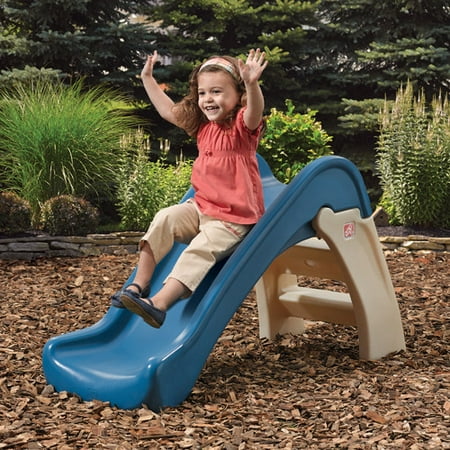 $55.95
$49.99
Little ones can have fun and stay active with the Step2 Play and Fold Junior Slide for Kids. Use it indoors or outside on a variety of surfaces, from carpet...
(45)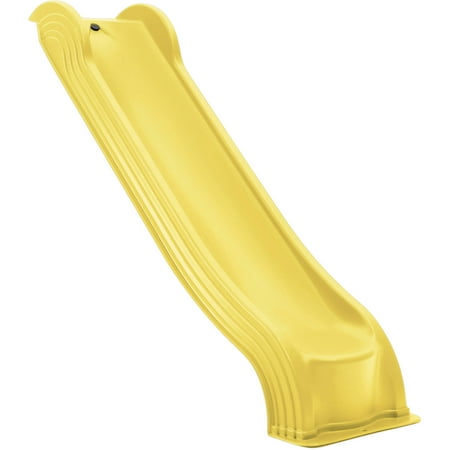 $153
$74.03
Have a wonderful day on the water with this Galaxy 7' Straight Slide.
(2)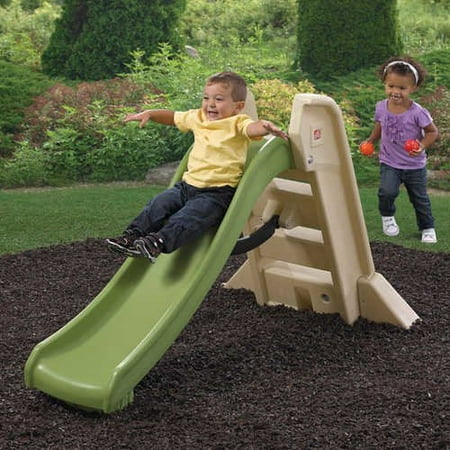 $99.97
$78.99
The Big Folding Slide has a contemporary look with old time quality! Designed to complement outdoor spaces, it features high hand rails and the easy-grip handles ensure a safe and...
(79)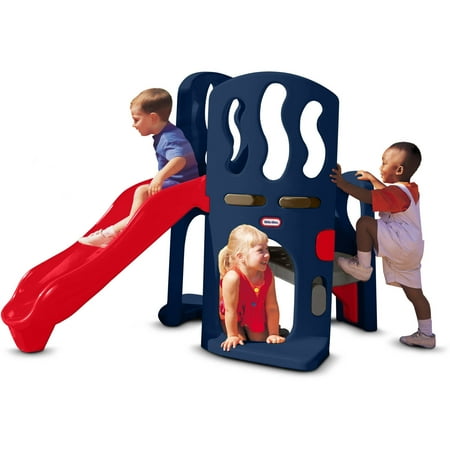 $199.99
$128.68
This Little Tikes Hide and Slide Climber helps toddlers and preschoolers burn off some of their boundless energy. Built tough to withstand use, it has plenty to offer. The wavy,...
(385)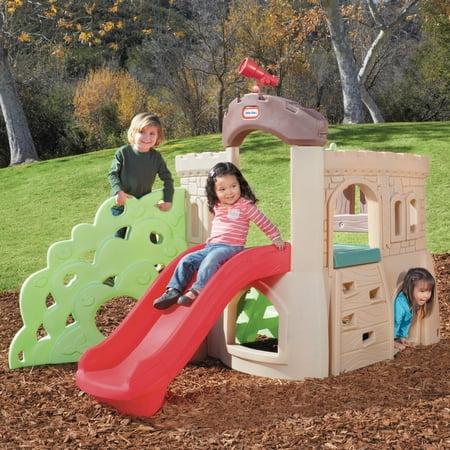 $401.74
$272.13
The Little Tikes Rock Climber & Slide has both adventure and versatility to bring the perfect backyard jungle gym to play time. This climber grows with your child with an...
(109)
$413.81
$358.99
Watch your children squeal with delight, while sliding down or crawling in the Swing-N-Slide Turbo Tube Slide - 5 ft.. The turbo tube slide will fit any platform or play...
(11)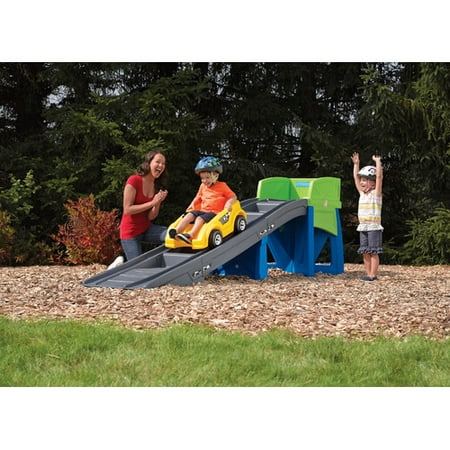 $313.95
$287.99
Features: -Extreme coaster decals. -Durable polycustruction lasts for years. -Weight limit: 75 lbs. Material: -Plastic. Dimensions: -9 ft of step track, 30 in high platform, safety rails, car with handgrips,...
(175)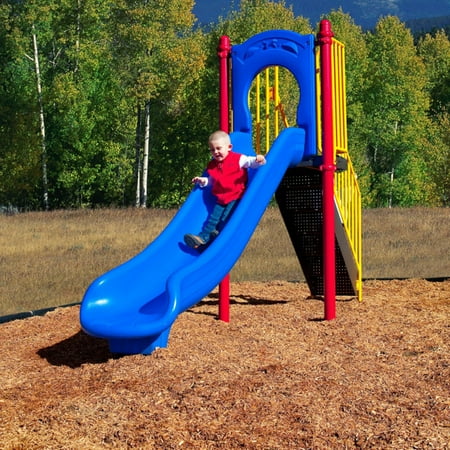 $2744.52
$2505.5
Ultra Play's 4-foot Freestanding Slide will win the hearts of many young admirers. Encouraging safe, seated sliding, this slide is made with powder-coated steel upright bars and handrails along the...
(2)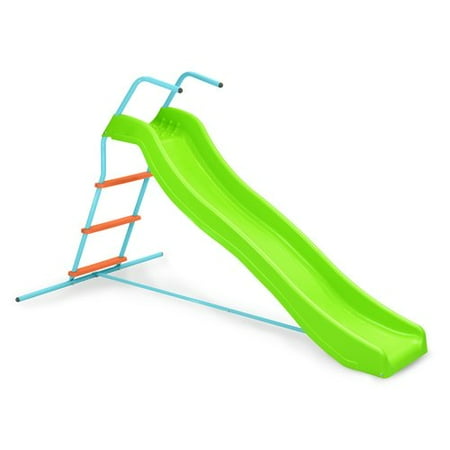 $119.99
$113.99
Features: Material: -Plastic/Metal. Dimensions: Overall Height - Top to Bottom: -44 Feet. Overall Width - Front to Back: -74 Feet. Overall Length - Side to Side: -14 Feet. Weight Capacity:...
(1)