Best seller Alarm Clocks for Kids in Electronics for Kids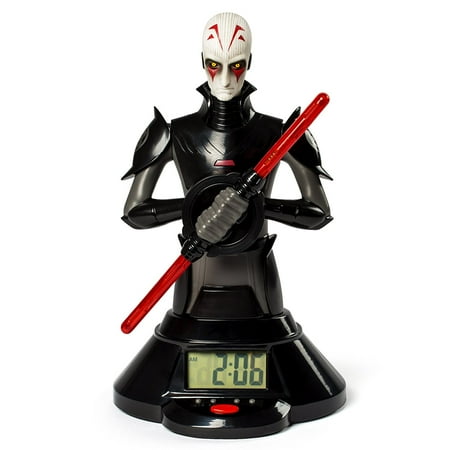 $49.97
$22.6
Children will enjoy waking up to the Star Wars The Inquisitor Lightsaber Clock. The Inquisitor is tasked by Darth Vader to hunt down any surviving Jedi Knights and destroy them...
(20)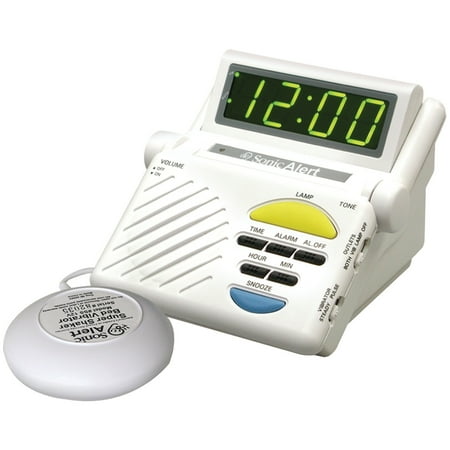 $72.2
$56.25
The Sonic Alert Alarm Clock with Super Shaker includes many excellent features with the added ability to connect to other devices around it. With a built-in receiver, it is compatible...
(7)
$30
$29.99
Make your morning that much better thanks to Naxa's Bluetooth Easy-to-Read Dual Alarm Clock with Daily Repeat and USB Charge Port (NRC-181). This user-friendly dual alarm clock comes with a...
(4)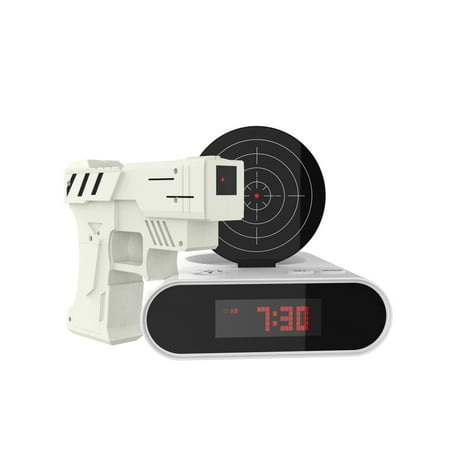 $28.03
$23.39
Start your day off with a bang with the Gun and Target alarm clock. This recordable alarm clock features two alarm modes for the shooter. When the alarm sounds, simply...
(28)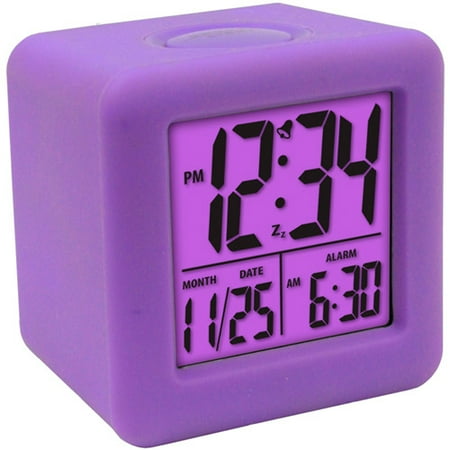 $12.97
$10.73
The Equity Cube LCD Alarm Clock features a purple neon rubber case with a matching color back light. This clock displays time, calendar and alarm time. You will have an...
(19)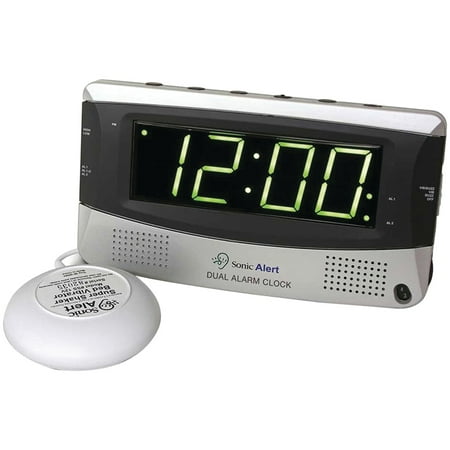 $79.99
$56.35
The Sonic Alert Dual Alarm Clock with Super Shaker allows for two different alarm times to accommodate two different sleep patterns. It's a convenient alternative to having to set different...
(4)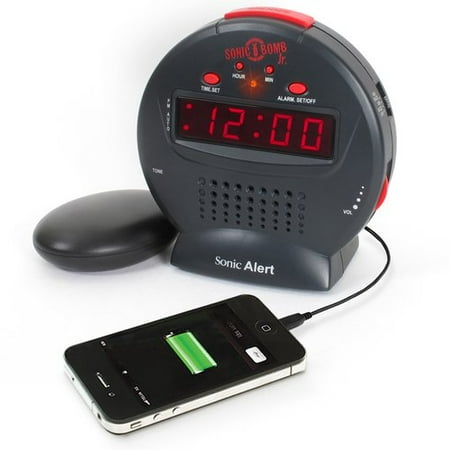 $27.57
$27.25
The new Sonic Alert Sonic Bomb Alarm Clock Jr. with Super Shaker has been designed for guys and girls of all ages who are on a mission and a budget....
(19)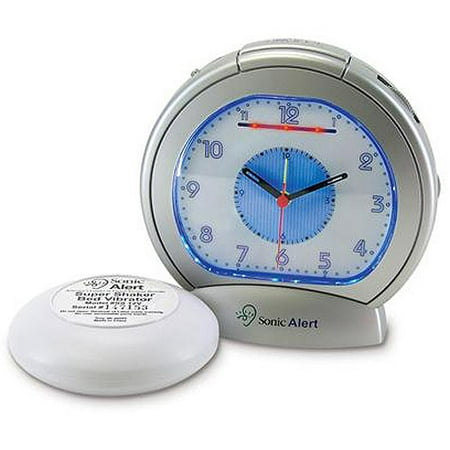 $53.96
$43.8
For those who prefer a bit more traditional clock and an easy-set dial, here's the Sonic Alert Analog with Super Shaker. There's no confusion when dialing in the clock time...
(3)