Best seller Sports Medicine in Team Sports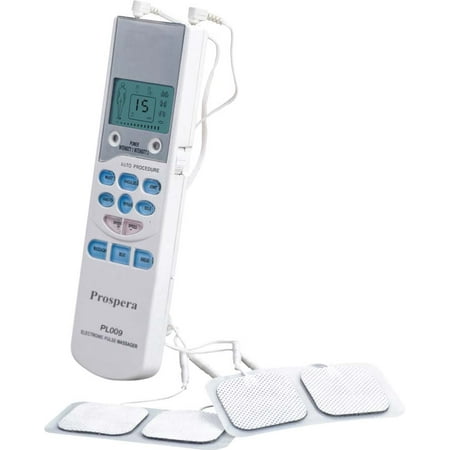 $99.99
$39.99
The Prospera PL009-EV TENS Electronic Pulse Massager is compact, portable, micro-computer-controlled device. It may help temporary relief of pain associated with sore and aching muscles in the shoulder, waist, back,...
(37)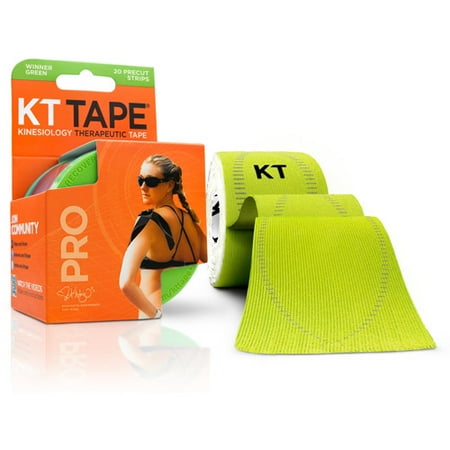 $19.99
$13.5
KT TAPE PRO is the latest breakthrough in light elastic taping. The synthetic fibers are performance engineered with a larger elastic core. KT TAPE PRO lasts longer and works harder...
(1)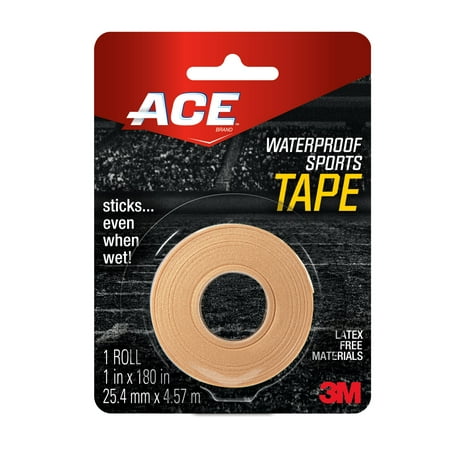 $5.28
$4.97
ACE Brand Waterproof Sports Tape sticks even when wet, making it ideal for water related activities, exercising, preventing new blisters or protecting existing ones. It flexes and stretches with your...
(4)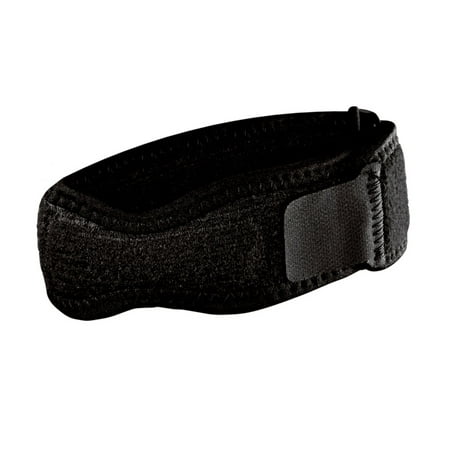 $19.99
$11.88
ACE Brand Knee Strap, Adjustable, Black, 1/Pack. The ACE Brand Knee Strap features a reinforced gel pad that helps relieve tendonitis pain around the knee. It is designed with breathable...
(3)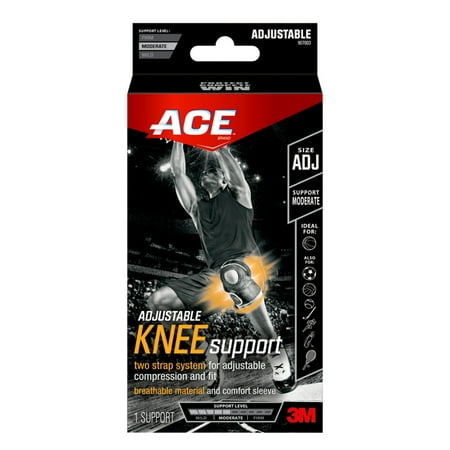 $12.84
$9.84
ACE Brand Knee Support, Adjustable, Black/Gray, 1/Pack. The ACE Brand Adjustable Knee Support is odor resistant and features a two-strap system for adjustable compression and fit and a plush lining...
(9)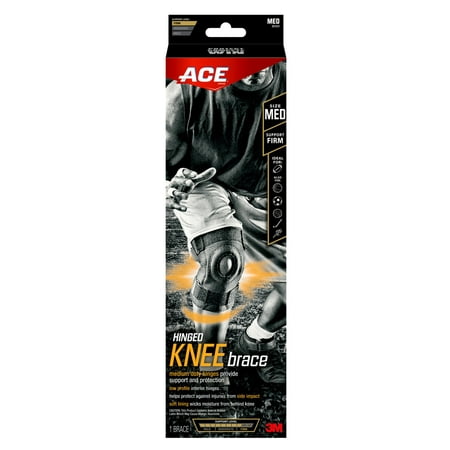 $25
$22.84
ACE Brand Hinged Knee Brace, Adjustable, Black/Gray, 1/Pack. The ACE Brand Adjustable Hinged Knee Brace features light duty hinges for support and patella padding that provides protection for the kneecap....
(20)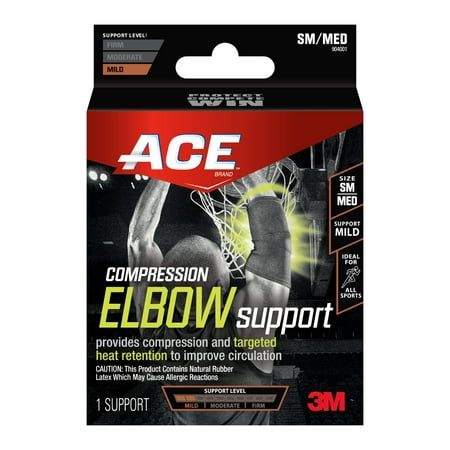 $14.48
$8.97
ACE Brand Compression Elbow Support, Small/Medium, Gray, 1/Pack. The ACE Brand Compression Elbow Support helps improve circulation and provides targeted heat retention. Soft, breathable materials and finished edges that prevent...
(4)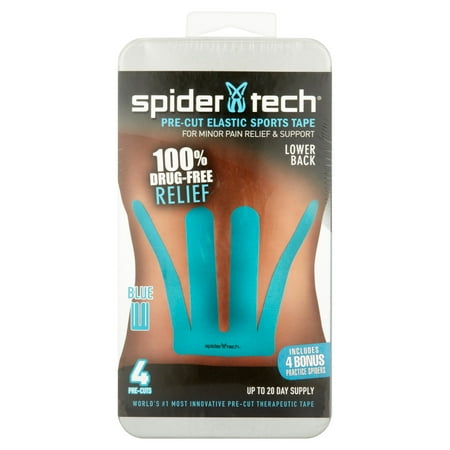 $15
$14.71
Blue Lower Back Pre-Cut Elastic Sports TapeIdeal for Minor Pain Relief, Support & Prevention of Further InjuryThe secret of Olympic champions, medical professionals, and top pro athletes is now available...
(113)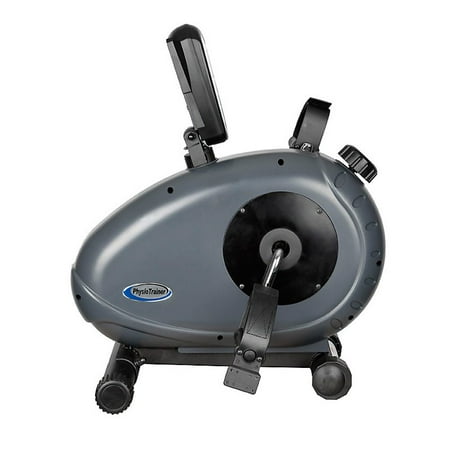 $699.99
$499
The PhysioTrainer is the most affordable of any Bi-Directional Upper Body Ergometers available in the marketplace. It's heavy construction and unique design make it perfect choice for either a clinic...
(4)
$13.49
$7.87
Overcome injuries and get back in the game with Remedy Athletic Kinetic Kinesiology Tape. Remedy Athletic Kinetic Kinesiology Tape provides a comfort fit with full range of motion, consistent compression,...
(10)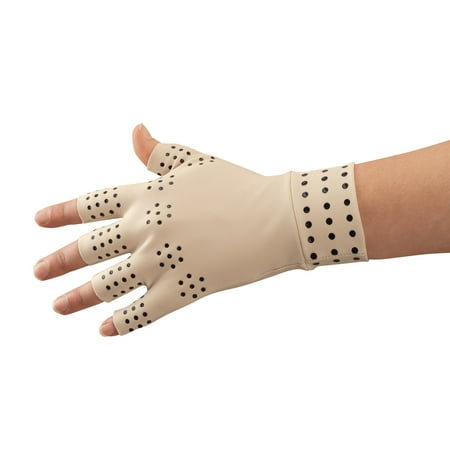 $16.96
$13.42
Comfort aching hands with gentle compression and the natural healing properties of magnets. Compression gloves with magnets are lightweight, breathable gloves that keep hands warm and increase circulation while leaving...
(2)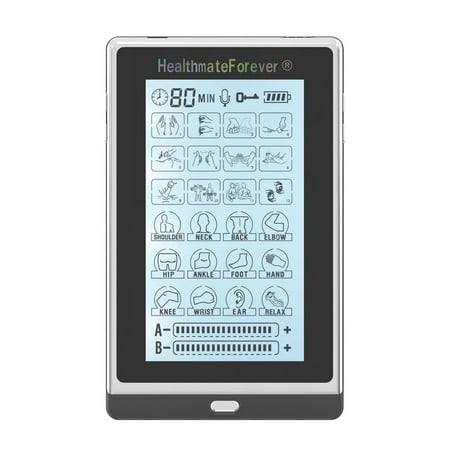 $800
$499.99
The HealthmateForever T24AB3 TENS Unit & Muscle Stimulator combines modern technology with ancient Chinese therapeutic methods. The device allows you to relieve chronic pain, relax your body, and recover muscle...
(55)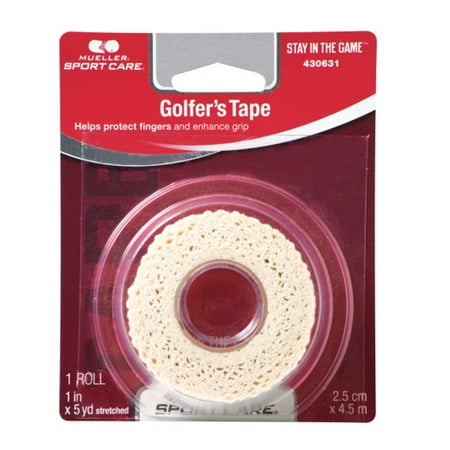 $4.75
$4.74
Golfer's Tape Stretching is conforming elastic tape to help prevent finger blisters when gripping sports equipment, such as golf clubs, hockey and lacrosse sticks, cricket and baseball bats. Can also...
(1)