Best seller Bed Skirts & Dust Ruffles in Bedding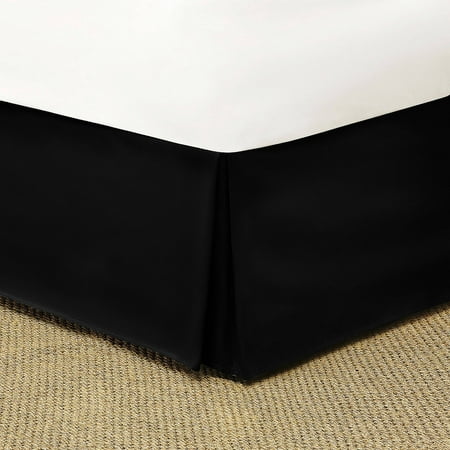 $12
$9.97
Update the look of your bed with the Mainstays Bed Skirt Collection. This piece is designed with a stylish 2" inverted pleat at each side. Its chic look will beautifully...
(745)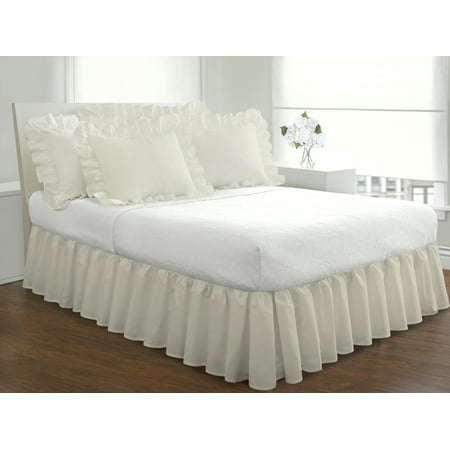 $33.67
$21
Bring a clean, crisp look to your bedroom with the Levinsohn Ruffled Poplin Bedding Bed Skirt. It features a gathered design that creates an elegant style. The length of the...
(53)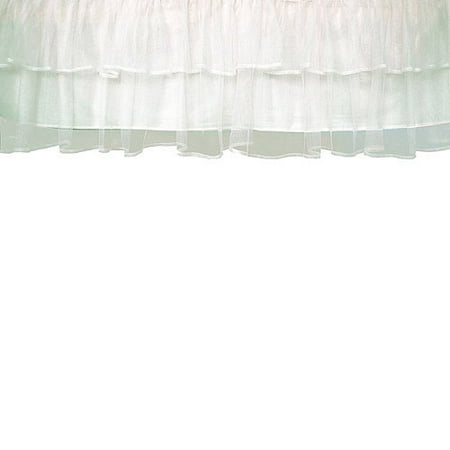 $25.71
$19.27
Dress your little ballerina's crib in a tutu with this beautiful crib skirt. Three layers of pretty, petticoat-worthy white tulle will make your baby's crib appealing. The Triple-Layer Tulle Crib...
(8)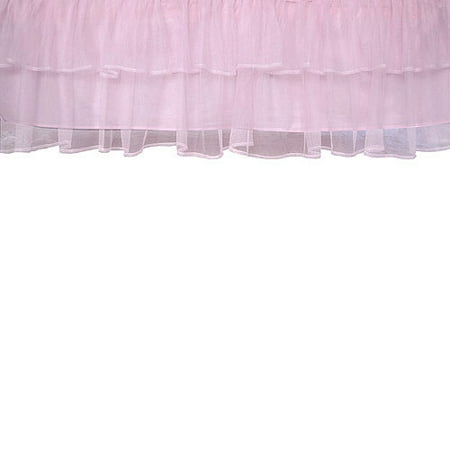 $25.71
$16.79
Dress your little ballerina's crib in a tutu with this appealing Triple-Layer Tulle Crib Skirt. Three layers of decorative, imported, petticoat-worthy pink tulle will make your baby's crib seem to...
(22)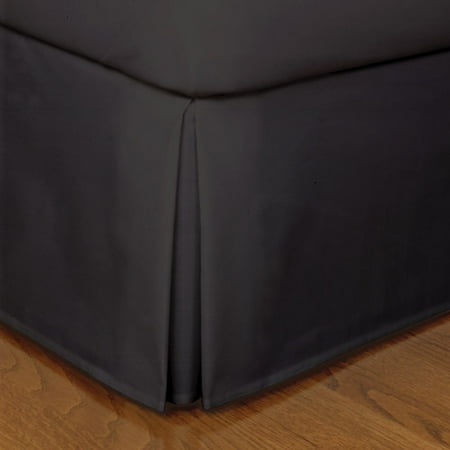 $11.88
$11.32
The Levinsohn Easy-Care Bedding Bed Skirt instantly transforms an ordinary bed into a showroom model. With the clean, contemporary tailored styling and pleats in each corner, it gives your bed...
(80)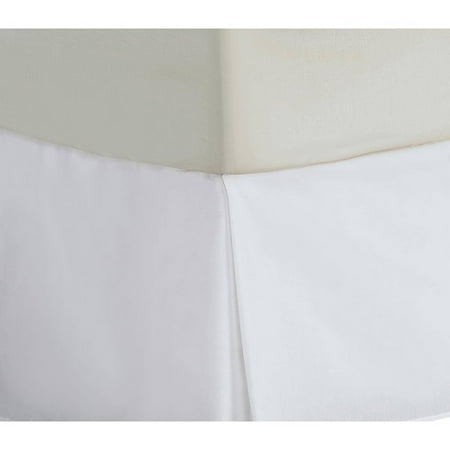 $11.88
$10.2
The Divatex white dust ruffle is designed to complement a Queen-size bed frame and will help conceal whatever you store under the bed. This dust ruffle bedskirt features a 200...
(13)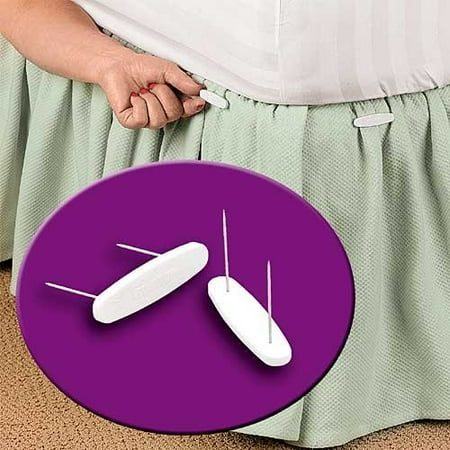 $10.99
$8.5
Bed Skirt Pins Set of 8
(14)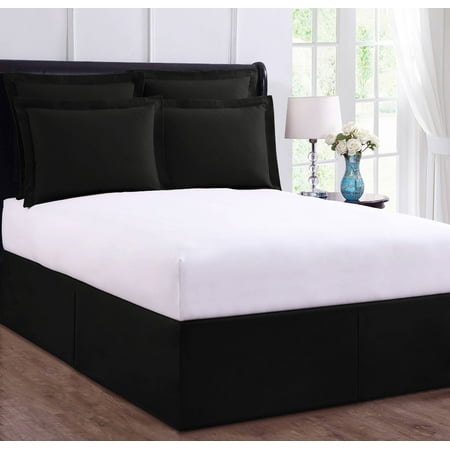 $16.88
$14.03
Magic Skirt is the revolutionary wrap-around bed skirt that goes on fast without lifting your heavy mattress. Beautiful tailored pleat styling. Easy-to-use patent-pending design works on any style of bed,...
(77)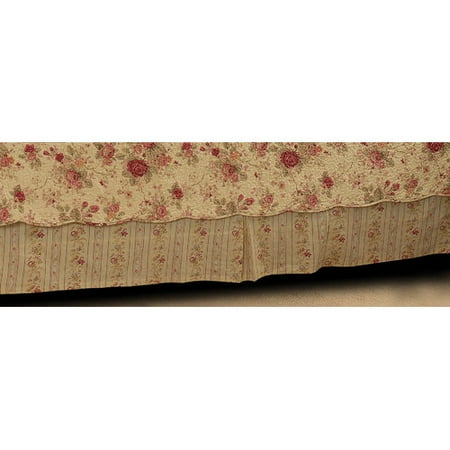 $51
$41.47
"Features: -Tailored bed skirt with 15"" drop length in traditional pin-striped flora print. -Bed Skirt Drop: 100% Cotton. Platform: 100% polyester. -Machine washable. -Antique collection. Color: -Multi. Material: -Cotton. Product...
(77)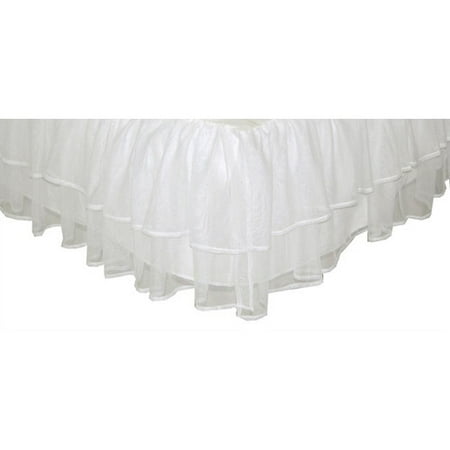 $51
$46.99
Features: -Dresses up a bedroom in high style. -Coordinates with the tulle curtain panel and valance. -Corners are split. Product Type: -Deck Bed Skirt. Color: -White. Material: -Polyester/Cotton. Dimensions: Drop...
(7)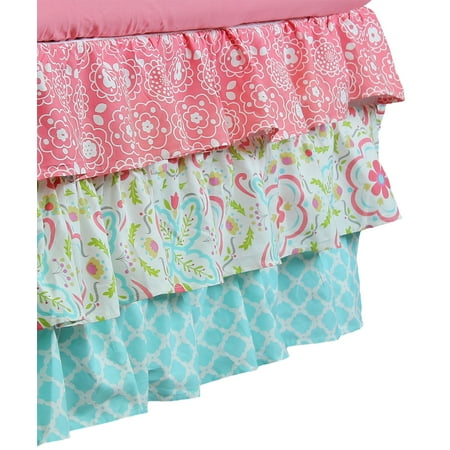 $9.97
$59.95
The Gia dust ruffle is a beautiful combination of three layered 100% cotton sateen fabrics in stunning florals and unique geometric prints. While this crib skirt is perfectly capable of...
(1)