Best seller Portable TVs in TV & Video
$81.99
$76.94
Enjoy your favorite TV shows with the Supersonic 7" Portable LCD TV. With a lightweight design, it can easily be taken practically anywhere you go. The portable digital LCD TV...
(18)
$99.78
$89.99
Watch TV on the go with the Supersonic 10 in. Portable LCD TV. Featuring a built-in digital TV tuner, rechargeable battery and remote, it has everything you need to watch...
(5)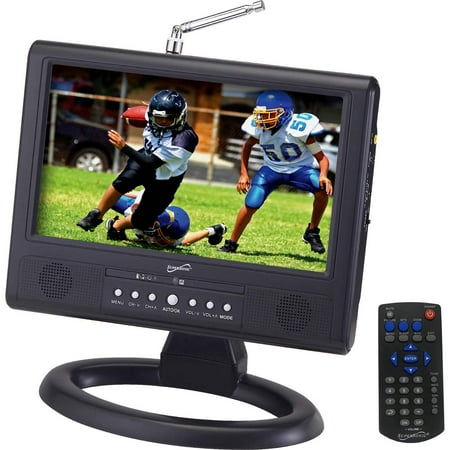 $81.93
$72.86
This Supersonic 9" Portable Rechargeable Digital LCD TV is small and convenient. Just because you can't be at home, doesn't mean you have to miss the big game. This 9"...
(21)
$74.99
$69.75
"7"" TFT LCD screen (800 x 480)* Enjoy TV broadcasts (ATSC/NTSC tuner)* Additional external antenna for enhanced TV reception* Play multimedia files from USB and SD memory cards* Digital multimedia...
(9)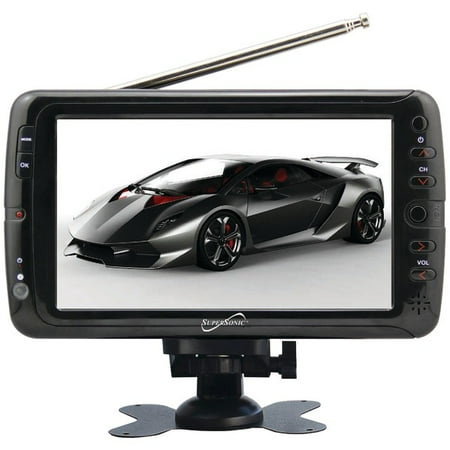 $69.5
$64.99
"Watch TV on the go with this 7"". TFT Portable Digital LCD TV. It features a built-in digital TV tuner, rechargeable batery, and remote control. Watch your favorite shows anywhere...
(14)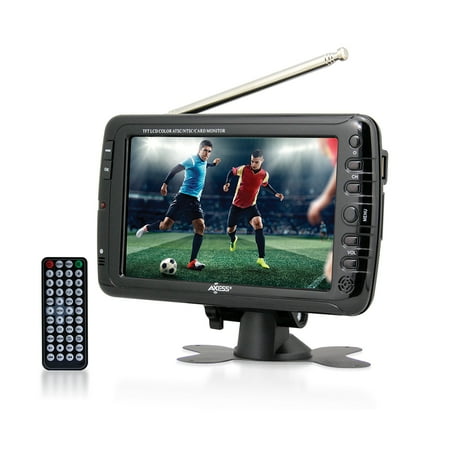 $73.99
$69.99
This portable TV is great for anyone on the go. Easy to pack with built in speakers and rechargeable battery. This little guy has a digital TV tuner along with...
(10)