Best seller Anklets in Jewelry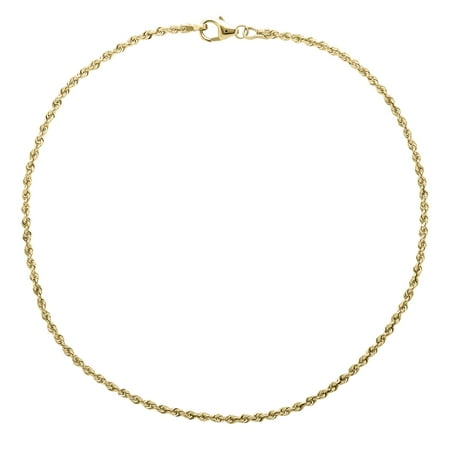 $39.99
Whether you're enjoying yourself at a music festival, going on a trip to the beach or preparing for a formal occasion, you'll love how this yellow gold anklet from Simply...
(16)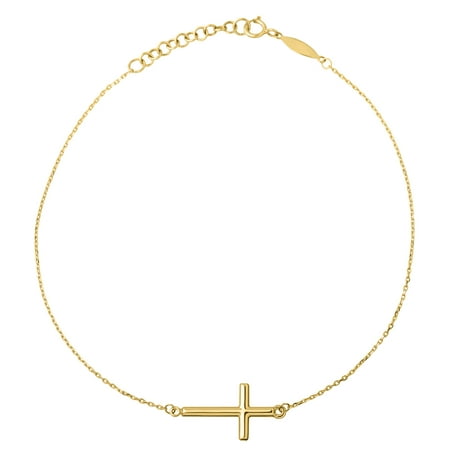 $68
$64.99
"Wrap a little faith around your ankle with this Simply Gold 10kt Yellow Gold Anklet. A spring closure keeps it secure and a rigorous inspection assures its quality. This anklet...
(16)
$210.99
$53.73
Piece together the ideal summer ensemble with our tri-color oval link 9-inch anklet created from gleaming 14k white, yellow and rose gold. It features 3 x 9mm open ovals stationed...
(16)
$10
$7.85
With its 11-inch length, this anklet is the result of the basic Singapore chain being twisted to ensure a more dynamic and younger effect to the final chain. Available in...
(4)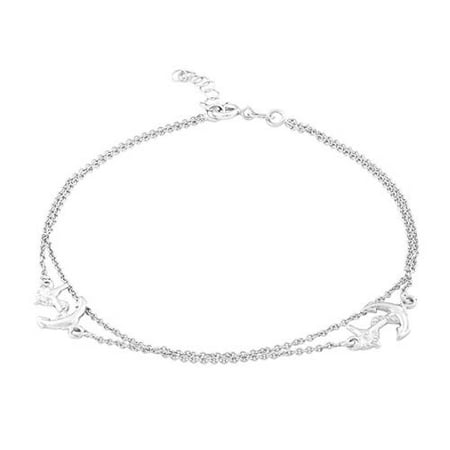 $112.45
$20.24
Hold on your look with this La Preciosa double-strand anchoranklet. Crafted of sterling silver, this anklet features a rolochain and holds together via spring ring clasp. Metal: Sterling silver Finish:...
(1)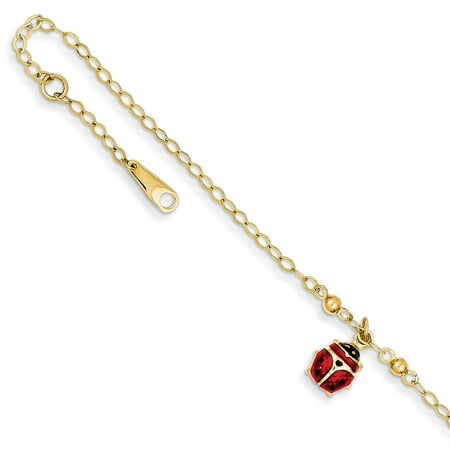 $273
$162.98
Dimensions: Charm Length:10mm | Charm Width:11mm
(1)
$335
$186.98
Dimensions: Chain Length:10in | Chain Width:1.5mm
(1)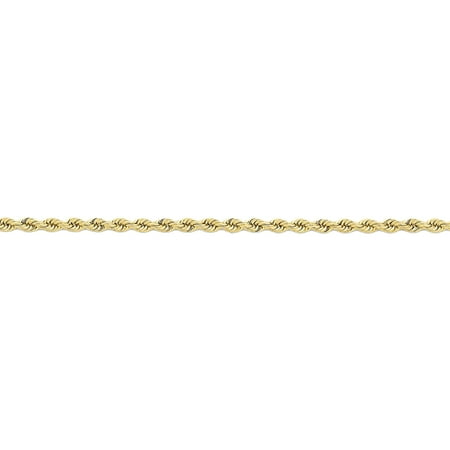 $801.89
$327.89
Flattering Link Anklet
(1)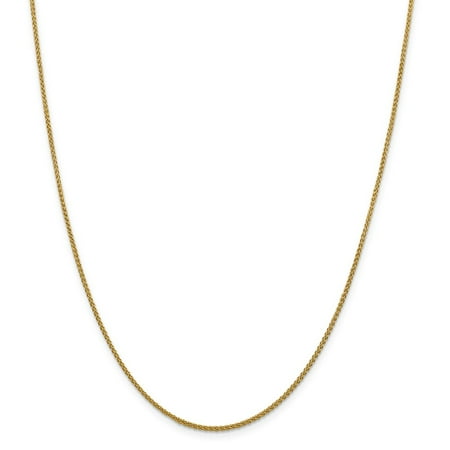 $548.76
$322.8
14k Yellow Gold 1.5mm Wheat Anklet - 10 Inch - 2.5 Grams in 14k Yellow Gold - FREE gift-ready jewelry box- Lobster Claw Closure -
(1)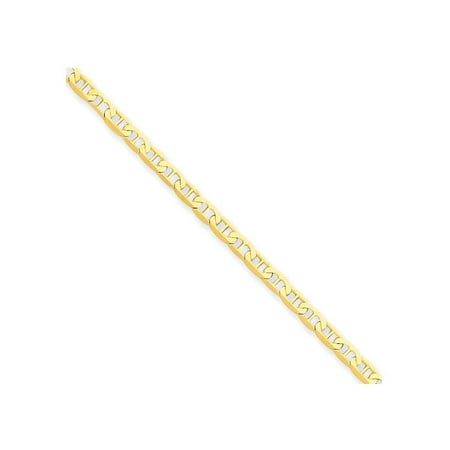 $369.99
$169.99
This beautiful Finejewelers 10 Inch 14k Yellow Gold Polished 2mm Anchor Link Anklet, crafted in 14 kt Yellow Gold. This style measures 2.00 mm wide, 10.00 Inches long. GIFT CARD...
(1)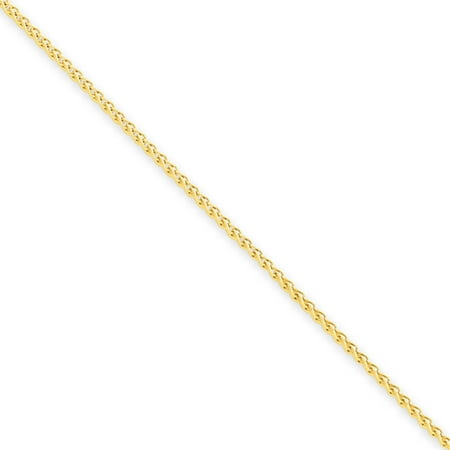 $651.99
$207.59
Known for its distinctive braided style this 1.25mm width, 24-inch long spiga necklace features a solid link design fashioned from polished 14k yellow gold. A spiga style chain is a...
(1)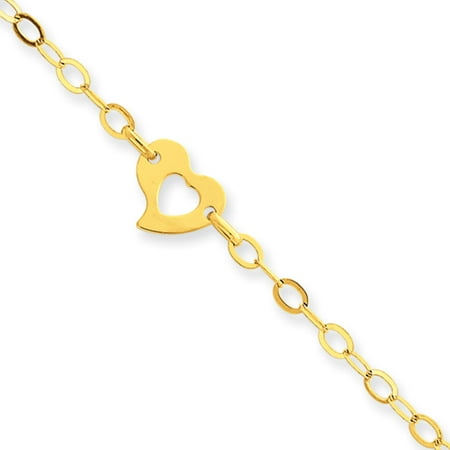 $401.99
$109.79
Anklets are a great way to add fun, flash and a feminine touch. This polished 14- karat yellow gold ankle bracelet features a 2mm width open link chain with a...
(1)