Best seller Xbox One S Console in Xbox One Consoles, Games & Accessories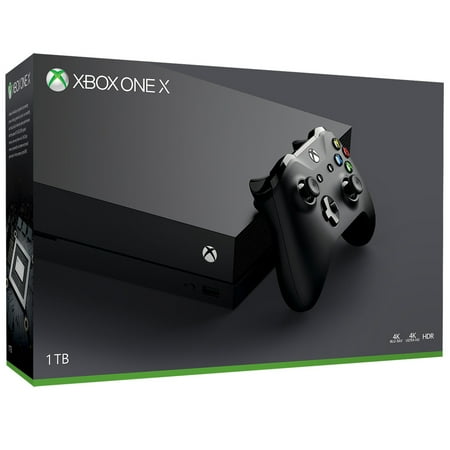 $499.99
$499
Games play better on Xbox One X. With 40% more power than any other console, experience immersive true 4K gaming. Blockbuster titles look great, run smoothly, and load quickly even...
(46)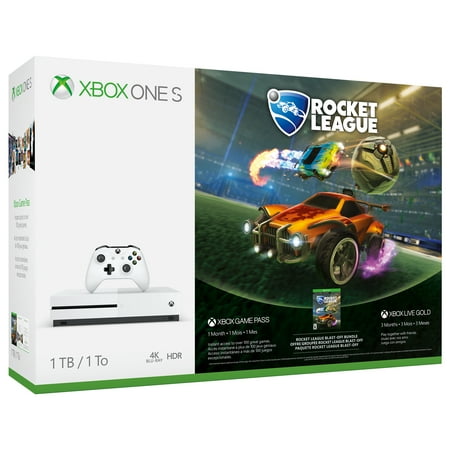 $299.99
$399.99
The Xbox One S Rocket League Blast-Off Bundle (1TB), featuring a full-game download of the award-winning Rocket League. Choose from a variety of high-flying vehicles equipped with huge rocket boosters...
(6)
$299.99
$299
They Will Know Your Name on Xbox One S. Pre-order the Xbox One S NBA 2K19 Bundle and immerse yourself in the excitement and culture of NBA basketball. NBA 2K19...
(12)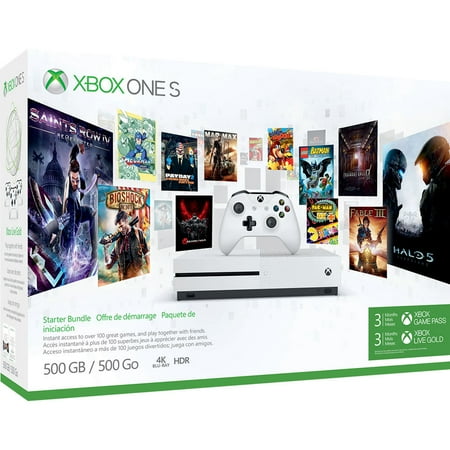 $279.99
$282.89
The Xbox One S isn't just slimmer and sleeker. It also has some added features for video and gameplay. You'll now be able to play Ultra HD Blu-ray Discs and...
(3)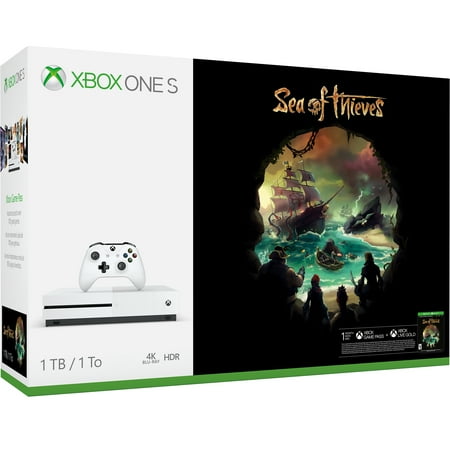 $299.99
$290
Weigh anchor with the Xbox One S Sea of Thieves Bundle featuring a full-game download of the ground-breaking Shared-World Adventure Game. Xbox One S features 4K Ultra HD Blu-ray, 4K...
(5)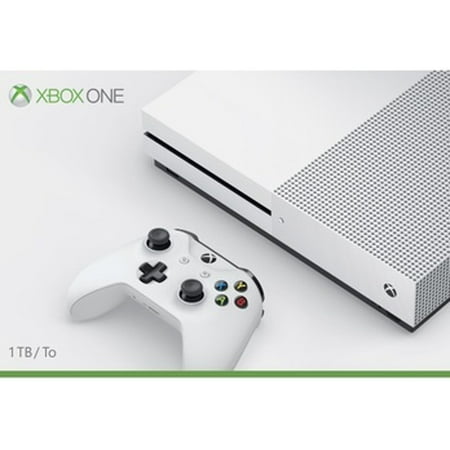 $299.99
$249.99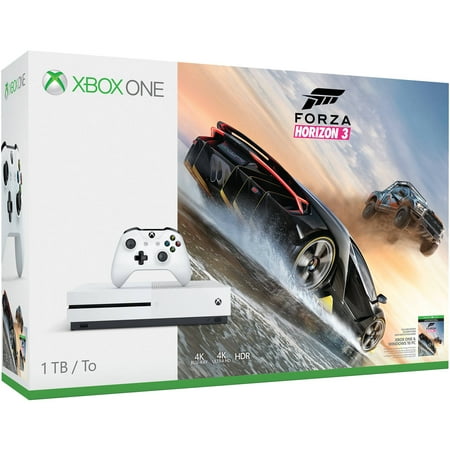 $349.96
$328.99
Experience 4K video, HDR support, immersive gameplay, streaming content and one of the premier gaming communities, Xbox Live, with this Xbox One S bundle featuring a full game download of...
(9)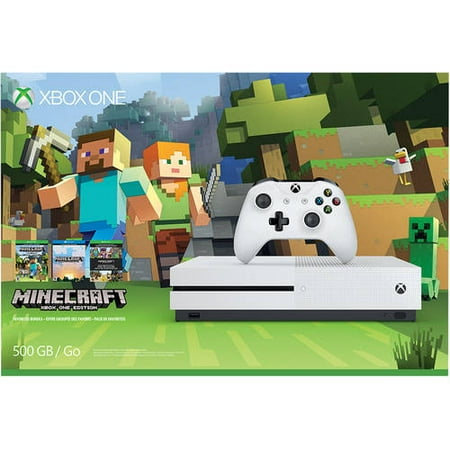 $299.96
$398.87
Order the Xbox One S Minecraft Favorites Bundle (500GB), featuring everything you need to build, create, and explore! Get full game downloads of Minecraft for Xbox One and Windows 10,...
(142)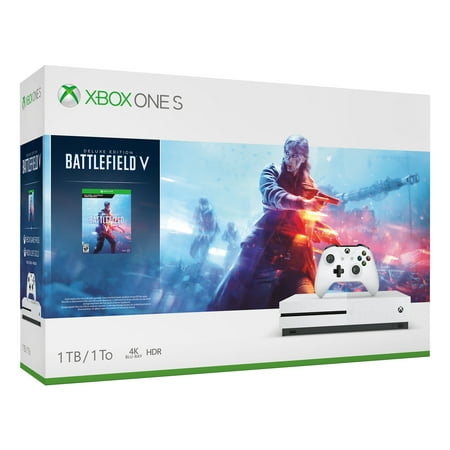 $299.99
$299
Join the ranks with Battlefield V on Xbox One S. Order Microsoft Xbox One S 1TB Battlefield V Bundle, White, 234-00679 and enter mankind's greatest conflict as Battlefield goes back...
(1)