Mechanical Personal Scale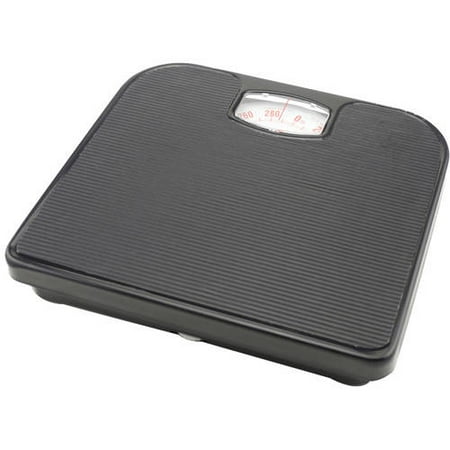 Sale :

$7.97

Sold & shipped by Walmart
Product Description

Additional Information

Reviews
Product Description
This Mechanical Personal Scale will help you stay on top of your diet/exercise regime.
Additional Information
Mechanical Personal Scale:
Mechanical bathroom scale
Capacity: 130 kg/300 lb
Division: 1g/2 lb
PVC foot mat with stripes
Large analog display
Reviews
MammaT2012
Works for the price
So we have a nice glass digital scale, but when moving it got misplaced so I needed a scale to help hold over until we find it. This one was cheaper and doesn't require batteries. I saw someone said it doesn't give the same weight twice. That's false. I've stepped on it 4 times today to check and it's given me the same each time, my kids have stepped on it a few times today to test the theory and it gives the same weight each time for them. My only irritation with it is the calibration dial is easily accessible when it's sitting on the floor so when my kids noticed it they started messing with it so I can to fix it and move it from where we wanted it sitting, coulda been nice if it was located more on the bottom or blended in better with the scale. But that's just a minor thing. Otherwise if you just want something cheap that works, this is the one
Rich
Old school
I got this because it was the cheapest. It was cheap because it has a mechanical dial instead of it being digital. It still works just as good as the digital ones. Also you don't have to worry about batteries, since this is mechanical.
Barefootbabi
It's a scale!
This is a nice little mechanical scale. It's plain, unassuming, small, and easy to calibrate with a calibration wheel located at the bottom. Nothing fancy about this but it works well.
Keyta
Love it. Very small but big enough to handle job.
Everything was good.
Joey
Good Scale!
I would buy again! The price is excellent!