Miranda Lambert, Platinum, (CD)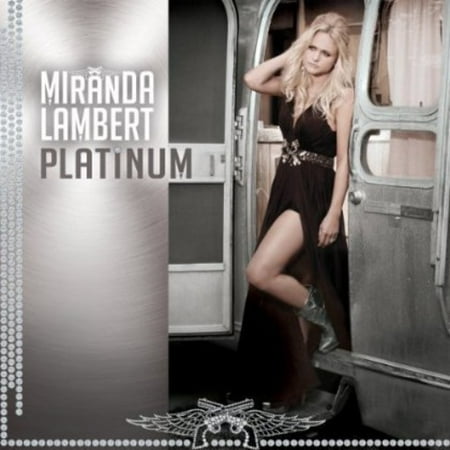 MSRP :

$7.99





Sale :

$7

Sold & shipped by Walmart
Product Description

Additional Information

Reviews
Product Description
Additional Information
Reviews
AuntBeth28
My cd
I love Miranda I wish I liked Her sooner
det683
Great
Always a great deal
NebraskaGirl1977
Great music!
You cant go wrong with Miranda Lambert! Great singer!!
NebraskaGirl1977
very good
Very good I like the CD of Miranda Lambert
KenTLEdood
I'm a fan of it, old $***!
Let's see where do I begin? Oh yeah..... I'm a newfound Miranda Lambert listener. I was somewhat familiar with her since I do like The Pistol Annies, but I just never took a chance in her music otherwise. UNTIL NOW! In an attempt to satisfy my cravings for good ol' country music on YouTube one lonely night, I came across a song called "Old $***!" (track 8) from this Platinum album. Wowzers! The song was reminiscent of the country-blues-rock acoustic numbers the Stones did back in Mick Taylor days. I just had to check out the rest of this album! Glad I did because this album has many treasures! I would say the first half of the album starting from the track "Girls" (track 1) to "Bathroom Sink" (track 7) has more of a modern feel. The second half starting from "Old $***!" to the last track "Another Sunday in the South" has more of a traditional Nashville flavor with the right touch of pop. The first half is good but it feels a bit artificial and flashy for my taste. The second half though.... now that's some good music right there. Personal faves from this album: "Old $***!" and "Gravity Is A 8****!" (track 10); not just because it contains profanity neither. They're both poppy and uplifting. If you knew me, you'd probably think "Hard Staying Sober" (track 15) was written about me.