(email Delivery) Apple Itunes $25 Egift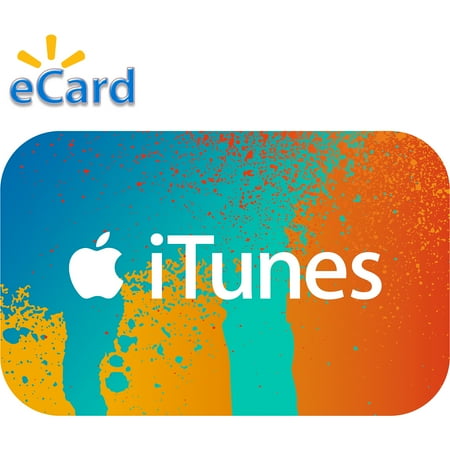 Sale :

$25

Sold & shipped by Walmart
Product Description

Additional Information

Reviews
Product Description
Additional Information
(email Delivery) Apple Itunes $25 Egift
Reviews
TeddyB79
Don't get this through email
I bought the itunes card online on a Saturday night in order to avoid going to the store as I was on bed rest. It said in the description that the email delivery would take place with in minutes or only a few hours (Not sure of the exact wording but you get the gist). A few hours to me is maybe four tops. I didn't get the email until Tuesday night. If I had known it was going to take that long to get it I would have just had someone go to the actual store and get one for me. I will never purchase something like this again through email. Once I got the card it was great because I could purchase a season pass for a show I liked.
Keeleey
Email Delivery I Tunes Card
The email delivery code took 3 days for it to be sent to me. Would have been quicker to go to walmart and buy it there. Will not buy this again.
CollegeKidWithABoneToPick
Late in Delivery
My expectation was to receive this product within minutes of ordering it, just as the description states. However, I was left waiting for about three days before the code was email to me. My hope was to save time by buying it online so this was quite a disappointment. Walmart: If that's how it's going to be, that fine! Just be truthful to your customers and give us an accurate time estimate in the product description.
PAguy1234
Hard to not give a five star rating but....
It took entirely too long for Walmart to process my order. I purchased this gift card around 10am on a Saturday, didn't receive until about 6pm on a Sunday night. Description says that it is usually delivered "within hours" but it is much longer!
karlman
If you are in a hurry, look elsewhere
This has got to be the absolute WORST eDelivery system I have ever seen. It took 5+ days to finally get the code. If you are needing something fast, this is definitely not what you are looking for. As other reviewers have said, it would be quicker for you to walk to the nearest walmart and buy one.