The Hobbit: The Desolation of Smaug (Blu-ray) (VUDU Instawatch Included)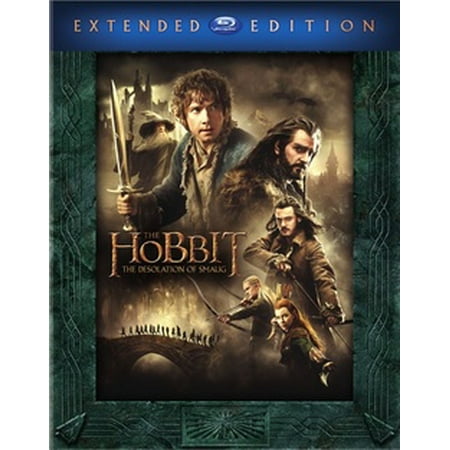 MSRP :

$24.98





Sale :

$15.99

Sold & shipped by Walmart
Product Description

Additional Information

Reviews
Product Description
The adventure continues as Bilbo Baggins, the Wizard Gandalf and 13 Dwarves, led by Thorin Oakenshield, journey to reclaim the Dwarf Kingdom of Erebor. As they head East, they encounter the skin-changer Beorn and giant spiders in the treacherous forest, Mirkwood. Escaping capture by Wood-elves, they travel to Lake-town and finally the Lonely Mountain, where they face their greatest danger - a terrifying creature that will test their courage, their friendship and the wisdom of the journey itself - the Dragon Smaug.
Additional Information
The Hobbit: The Desolation of Smaug (Blu-ray)
Reviews
Stevie78
Simply Amazing
This Blu-Ray features incredible and interesting behind the scenes about the making of the film. No true fan should miss out on these extras!
1MisterEd
Awesome
Enjoyed all the bonus footage and special features. The only bad thing is having to wait an extra nine months for the extended edition to come out!
GreatLOTRfan
Hobbit Heaven
I love this extended edition! I missed the exchange between Gandalf and Beorn introducing the dwarves in the movie, so it was nice to see it here (even though it was the next day and Beorn had actually seen them the night before--you are supposed to forget that!) I have almost completed the 5 hours of material on the 2nd disk, and love hearing from Jackson and the actors on filming the scenes. Can't wait to see what is on the 3rd disk!
TSgtOpus
A great second Hobbit movie
I love the Lord of the rings trilogy and I still watch the three DVD collectors extended editions. I also love the book style DVD cases. I was hoping they would do the same thing with the Hobbit trilogy, but I'll settle for this bluray edition. Everything is great on the bluray, even watching your free ultraviolet copy on Vudu.
craftit
Worth the geek out
My husband has the extended LOTR series and it really made the movies. My husband also wanted the extended versions of the Hobbit series. He told me it was really good. I haven't watched it yet but I'm sure I will love all the extras when I sit down to watch them on my vacation just before the last movie comes out.