Zap Master Handheld Electric Bug Zapper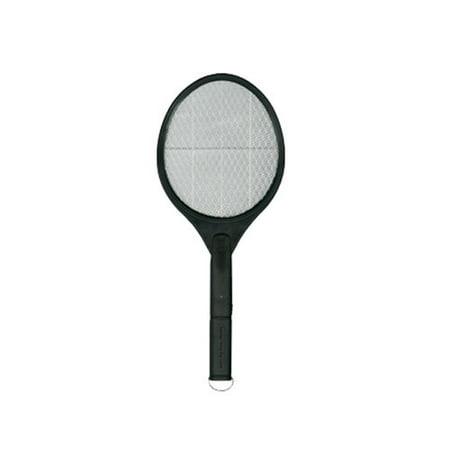 MSRP :

$29.99





Sale :

$12.99

Sold & shipped by Rock Ridge Sales, Inc.
Product Description

Additional Information

Reviews
Product Description
Zap Master's Handheld Electric Bug Zapper is perfect for protecting yourself from flies or other flying insects.
Additional Information
Zap Master Handheld Electric Bug Zapper:
Portable
Requires 2 AA batteries (not included)
Reviews
Art375
Fries mosquitos
Got this mainly for mosquitos. It fries them like Colonel Sanders fries chicken. Larger insects it doesn't always kill, but knocks them down so they can be squashed. Appears to be relatively well made. Much better price than Amazon.
MaleOver30
This is what I wanted
I have been looking for a good hand-held zapper for some time. Since they are seasonal, I got this one right from the display. I took a few swings and was hooked. No more gnat problem. I can see the sparks fly as I swat away. This is great for all ages and most disabilities. I did knock down a few adult flies on a bad swing and one got caught in the webbing. As long as I held the button, he sparked away!! I plan to take this fishing with me and may even update my review. If you can use a fly swatter this is your guy. I did have one other CON, I figured out that I had to press the button with my pinky. I lost a few inches on the handle, but gained more control. There were no instructions for that.
3nerdsmom
Well worth the money!
I bought this to use on those pesky flies that always seem to show up every time you want to sit outside. Not only does it work well but it's lots of fun too. Everyone wants to use it! We've been using it all evening and the batteries are still going strong. You'll want more than one so you don't have to share!
wangie
burst them like the fourth of july!
oh my gosh it really works I was amazed the first time i used it ! there was a bug on the bathroom mirror and i was able to place the zapper on top of the insect and it blew it to kingdom come! LOL!!!!! i used good batteries i tried the cheap ones first and the power seemed weak so use duracell!
akladjfg
Satisfying Sound of Frying Insects
This particular model is truly the best "tennis racquet" zapper I have tried. And, I have tried numerous. Since they all pretty much look, and work the same way. The difference is the voltage that they produce. I can't find any specs on these. And, I don't have a multi-meter that can test that much voltage. But, I have seen some that claim to produce 4000 volts. Anyway, however much voltage it produces. It is wickedly effective! ZAP!