Spa Sensations Smart Base 4-Piece Bracket Set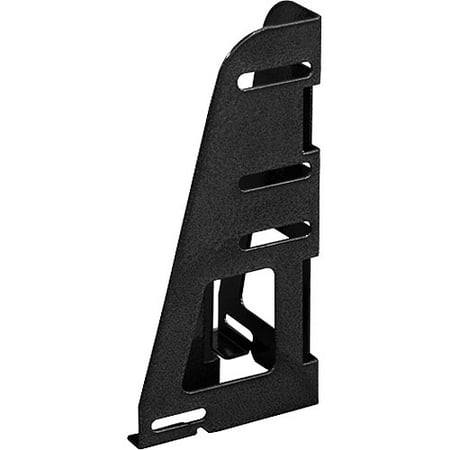 MSRP :

$27.11





Sale :

$19

Sold & shipped by Walmart
Product Description

Additional Information

Reviews
Product Description
Customize your bed frame with the Spa Sensations Smart Base 4-Piece Bracket Set. It can be used with the Smart Base bed frame and is easy to assemble. This steel bracket set allows you to attach any headboard and footboard to the frame so that you can set your own style. The brackets convert the bed into an adjustable bed frame for superior versatility and convenience. Made from high-quality steel, this bed bracket is extremely strong and durable to ensure it stands up against the test of time. Transforming your bed has never been easier. This bed frame bracket is the ultimate tool to take your bed to the next level. Simple to use, it will help turn your plain frame into a luxurious piece of furniture. It can be used on different sizes of frames, making it a great choice for use in any bedroom in the home.
Additional Information
Spa Sensations Smart Base 4-Piece Bracket Set:
Quick assembly by hand
Customize your bed frame by attaching any headboard and footboard to the Smart Base Frame
The bed frame bracket features steel construction for extreme strength
To be used only with the Smart Base Bed Frame. See here for Bed Frame.
Reviews
HomeTurf
EXCELLENT Bed Frame
Belive the hype you've read below folks. This bedframe IS as sturdy and well made as people are saying. It took me all of ten minutes to unpack it and have it set up. I went ahead and used my old King Size box springs and mattress and it doesn't budge an inch. The box springs fit right to the edge so there's no "edge" to hit your shin on. LOTS of room underneath for storage and a bedskirt fits perfectly and hangs just above the floor. For those who are wondering, there are seven brackets that simply click on between the twin frames if you have a King size bed. For Queen, you don't use the brackets, simply attach the frames together with the two included bolts and wing nuts. It simply couldn't be any easier in my opinion. I've now ordered the brackets to allow me to attach my headboard to the frame. VERY impressed with this item and Highly, HIGHLY recommend it.
Accurate1
Works with Premier Platform Bed Frame If...
This bracket also fits the Premier Platform Bed Frame sold on WalMart.Com, item number 61265012513. The provided bolts will not attach the bracket to the frame since they are 1/4 X 20 thread standard bolts. The Premier Frame has threaded inserts in the frame that require Metric bolts size M6-1.00X20, two per bracket. They may be longer than 1 inch if desired, but no need to. I see WM.Com now has brackets specifically for the Premier Frame which should eliminate any bolt confusion.
desinerd
useful, but not with the included bolts
I got this with the smartbase queen frame. I liked that fact that it was easy to install on the frame. However, when I tried to install headframe, I realized that the included bolts will not work. The bolts have a rounded head (can't be used with screw driver or rachet) and square neck. If you have a headboard with square holes, then it might work for you. I had to purchase extra bolts from Lowes.
mommabear97124
Great solution
I flipped these over and used them to keep the mattress from sliding around on the metal bed frame. Work great.
SnowCreek
Great Idea, Poor Harware
I was very excited to see these brackets because I love the Smartbase but could not attach my head and foot board. The concept is great, but the bolts included do not sufficiently stabilize the bracket. It wobbles. If you replace the nuts with ones that do not have the stopper, ones that can be screwed down as far as you want, then it might work. As it is, we simply threaded zip-ties through all the screw holes to secure it, then did the same to attach the head and foot boards. Worked great and is totally stable. My head and foot boards are iron and heavy and they don't budge now. I would definitely recommend purchasing them if you have a headboard and want to use the Smarbase; and I would not trade my Smartbase for anything. Just be prepared to tweak the hardware a bit to make it work for you.