Spa Sensations by Zinus Smart Base 4-Piece Bracket Set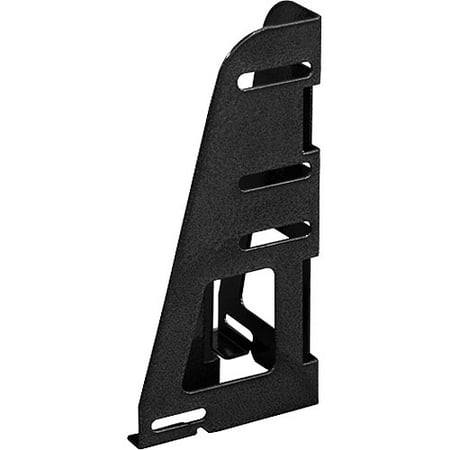 MSRP :

$27.11





Sale :

$23.75

Sold & shipped by Walmart
Product Description

Additional Information

Reviews
Product Description
Customize your bed frame with the Spa Sensations Smart Base 4-Piece Bracket Set. It can be used with the Smart Base bed frame and is easy to assemble. This steel bracket set allows you to attach any headboard and footboard to the frame so that you can set your own style. The brackets convert the bed into an adjustable bed frame for superior versatility and convenience. Made from high-quality steel, this bed bracket is extremely strong and durable to ensure it stands up against the test of time. Transforming your bed has never been easier. This bed frame bracket is the ultimate tool to take your bed to the next level. Simple to use, it will help turn your plain frame into a luxurious piece of furniture. It can be used on different sizes of frames, making it a great choice for use in any bedroom in the home.
Additional Information
Reviews
eeee
Great fit
The universal mount is a true fit. Highly recommend using it with the proper bed frame. It's sold at Walmart and requires very little time, tools and effort to put together. I forgot the name of the bed frame but it should come up when looking at this item
angiebeth5516
Pieces of junk
I purchased 2 twin bed platform frames and 1 king-size frame from Walmart.com and purchased 3 sets of these brackets to attach my headboards and footboards with. Right away we noticed a problem. The screws that came with each would not fit in the attachment holes. We even tried opening every box and testing out the screws to make sure it wasn't an isolated misfit. Every box was the same. The holes had to be drilled out larger which resulted in metal shavings and broken drill bits. To top it off, the slots to attach the headboard on the king bed did not match up with the position of the brackets on the bedframe. Luckily because the frame and brackets were metal, we were able to bend them out slightly to meet up with the headboard. All in all, it took my boyfriend over an hour per bed and 2 broken drill bits to get these brackets to work as advertised. If I had found another option to attach my headboards, I would have definitely gone another route.
tmarie99
brackets - necessary but need smaller screws
I was fine with putting together the frame but got really frustrated when it came to putting the brackets on. The brackets were needed b/c I had a metal headboard / footboard to attach. If I was stronger or if a guy put this together, I do not believe it would have been a problem. The shortest screws were fine but the long screws were WAY too long and one part of my bed, the footboard on the right side did not get screwed tight because I kept pinching myself with the pliers. The good news is, the nuts are self tightening so even though I didn't tighten the right side all the way, my bed is still solid and the screws won't fall out, ever. There is about an inch to an inch and a half on each one that ideally should be tight. I recommend if you are not a strong female, to have a male help you with this, or a strong female - for tightening the screws and self tightening nuts! If it wasn't for the nuts, this would not have been difficult, but the nuts are what gives it the strength and durability and peace of mind that everything is solid and won't fall apart.
likefood
Did not match up perfectly but love the outcome!
I Bought the Spa sensation queen bed frame due to back issues (relived them immediately). I eventually decided I wanted a head board but couldn't find a decently priced and looking one anywhere., some places wanted over $150. So looked on Walmart.com and boom saw this gem. Read all the reviews here and on a few other websites and decided to try it out, Received the item within a few days. box was a bit big and did not fit in my small Carolla. So took it out of the box and off to my apartment. Also purchased the Spa sensations smart base 4 piece brackets and took me about 10mins to put it all together. Put it on my frame within 6 or 7 mins everything was in place. Although the pieces did not line up perfectly it still did what I wanted. looks great and do not regret this purchase. Looks classy and a bit at the high end side. Very glad I made the purchase! Needless to say my entire bed was purchased from Walmart.com.
HomeTurf
EXCELLENT Bed Frame
Belive the hype you've read below folks. This bedframe IS as sturdy and well made as people are saying. It took me all of ten minutes to unpack it and have it set up. I went ahead and used my old King Size box springs and mattress and it doesn't budge an inch. The box springs fit right to the edge so there's no "edge" to hit your shin on. LOTS of room underneath for storage and a bedskirt fits perfectly and hangs just above the floor. For those who are wondering, there are seven brackets that simply click on between the twin frames if you have a King size bed. For Queen, you don't use the brackets, simply attach the frames together with the two included bolts and wing nuts. It simply couldn't be any easier in my opinion. I've now ordered the brackets to allow me to attach my headboard to the frame. VERY impressed with this item and Highly, HIGHLY recommend it.