Brut Splash-on Lotion, 7 oz []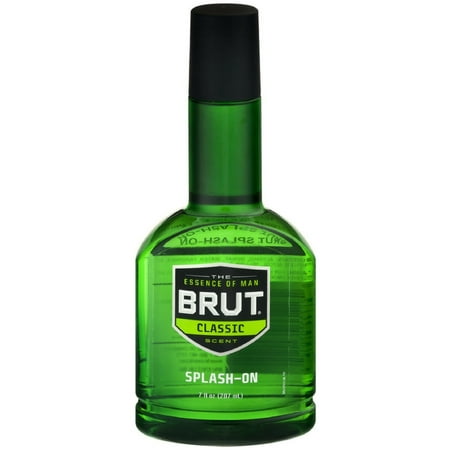 Sale :

$7.77

Sold & shipped by Pharmapacks
Product Description

Additional Information

Reviews
Product Description
Freshen up with the classic scent of Brut Splash On (7 oz). It is ideal for evening functions, such as dinners and dates, as well as for daily use. This Brut fragrance has citrus top notes with hints of spicy woods.
Additional Information
Packing - Recyclable

www.brutworld.com

©Idelle Labs, Ltd.
All Rights Reserved.
Brut® and Essence of Man® are registered trademarks of Helen of Troy Limited.
Reviews
queenofdiamonds
Great price for great product.
Gave it as a gift to my hubby. He loves it. Large size and great price.Really good value for good product.I think I'll get some more for my 4 sons..Try it its well worth the price.
Scheinin
Great price for great product.
It smells so nice, and was less expensive then buying it in the store. Why is that?
PCgamer4life
Brut is actually fairly decent vs. the price.
People tend to give Brut a bad name because Brut's aftershave smells basically just like their cologne but they serve different purposes. One closes your pores while making you smell good, the other just makes you smell good. I say Brut is a very decent cologne for the price and I have paid very good sums of money for colognes that smell awful compared to Brut. In the end I say to each his own, but Brut is a classic that never goes wrong in my opinion. A much, much better price for a cologne that isn't that bad at all. P.S. My advice is save the money she's going to like or hate you regardless of how you smell on the date, as long as it isn't something that you should have obviously taken care of before you picked her up.
justanotherguylk
great deal!!
This is a great product, just as I remember it. The price is better then anywhere I have found and the plastic bottle will not break if dropped
sokool2
My brother's favorite cologne.
I caught this on sale after Christmas , bought 2 for my brother, because it's his favorite.