Nickelodeon Games Ngc $10 Ecard (email D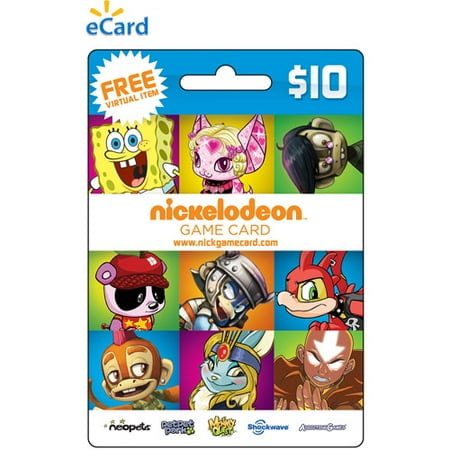 MSRP :

$10





Sale :

$9.44

Sold & shipped by Walmart
Product Description

Additional Information

Reviews
Product Description
Additional Information
Nickelodeon Games Ngc $10 Ecard (email D
Reviews
bapkate
Website error cancelling transaction
I've had a few people now mention that they've run into the same issue I've had. They buy the cards with a valid and active payment method, the transaction is processed (with email verification), only to be cancelled a few moments later due to an "error processing payment information". This is an issue with the Walmart website.
Ainnah
Nick Card is great. Walmart's site is horrible.
It has taken 100 tries and 6 hours to order this card online. I've tried using two different credit cards, Paypal, and I even bought a $10 Walmart e-card hoping that it would work. I've kept trying for so long because 1) I bought the Walmart e-card for this purpose and don't want to waste my money, and 2) Neopets currently has a promotion for Walmart cards until February 7, 2013. I would not recommend Walmart's site for purchasing NC cards if you can help it.
CrFr
Walmart Cancelling Transactions
This is an amazing concept... if only the Walmart website/payment processing would actually work. I've tried countless times with different forms of payment, and nothing has ever gone through, despite using active cards and accounts that work everywhere else online and also in brick and mortar stores. I don't understand why I can go to my local Walmart and purchase one of these without trouble, but can't purchase one here? Please get this issue fixed. While I have Walmarts coming out of my ears where I live, not everyone is so lucky, and would greatly appreciate this service to work every single time.
BuckeyeInVA
Great. Quick e-mail delivery.
I just ordered two of the cards, and got the codes via my e-mail in just 15 minutes. Used the codes already, and had absolutely no problems. One thing though, and hopefully this might help other people who may be experiencing the same problem, but when I tried to buy the codes using my Visa debit as the payment option, my order was cancelled in minutes by WM. I used Paypal this time and it worked smoothly. My order seems to get cancelled every time I try to use my debit card to purchase an E-code on this site, but Paypal was a breeze. Thanks WM for making it easy and speedy to get these game card codes, and please keep them available! :)
smaeng
Does not always work
I was not able to complete all the orders I placed. 1 out of 4 were sucessful, This is a bug that needs to be fixed.