Super Bark-Free with Ultrasonic Noise to Stop Dog Barking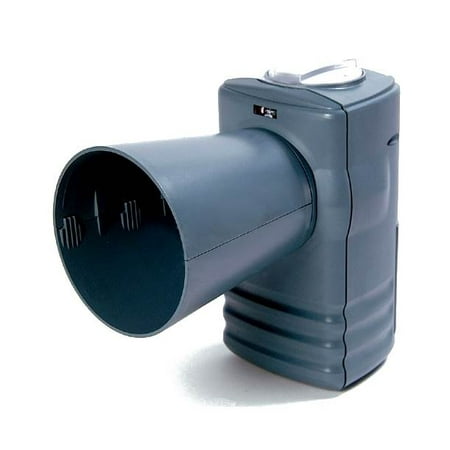 MSRP :

$9999





Sale :

$64.42

Sold & shipped by UnbeatableSale
Product Description

Additional Information

Reviews
Product Description
Uses an old age principle of Negative Enforcement. Emits an ultrasonic noise every time it senses barking dogs. Controls device operates in a seemingly quiet manner to stop barking dogs. 50 ft. Detection Range. 40 Kilohertz Sound Transmission Range. Help control your dog's barking with the negative reinforcement of ultrasonic noise. Although the sound is quiet to humans, it is uncomfortable for dogs, who will quickly learn to stop barking when they hear the sound. The Super Bark Free is designed to emit noises every time it senses a dog's bark.
Additional Information
Uses an old age principle of Negative EnforcementEmits an ultrasonic noise every time it senses barking dogsControls device operates in a seemingly quiet manner to stop barking dogs50 ft. Detection Range40 Kilohertz Sound Transmission Range
Reviews
BionicJJ
It worked!
We had 3 barking dogs next door that were keeping us awake through the evening. Now, the dog will only bark once and the product apparently reminds the dog that he will hear the noise if he barks again. It doesn't totally eliminate the barking, but it does minimize it to a much better level. I definitely would recommend trying this products if you have problems with yours or others barking dogs. Dogs bark when they need attention. I feel sorry for dogs that are neglected to the point that they have to bark incessantly. Please listen to your pets needs and don't ignore them!!
BionicJJ
Good not great
I wanted an alternative to the shock collar or the mist collar and this was only other option. I had heard really great things about it. It has really improved my dogs' barking althought they still got nuts sometimes. It is a good product but don't expect complete silence.
moosetail
Super Bark Free Outdoor Training Device
The product makes the prescribed noise when the neighbor's dog barks, but does not deter the dog from barking again and again. All it did was make the neighbor mad
Daegil
Old and still going at about five years.
I have had two of these on at the same time. They worked fairly well for next door. I know the dogs could hear them because at first the bark back at it. Later they figure it out. I believe it does help. Of course they still barked but I noticed they moved their barking station around to the other side of the neighbor's house. They do not work so well on the house across the street. I change the batteries about every six months. Maybe it is to far away. I think loud cars and trucks may set them off. I never shut them off when mowing either. I just do not care. My only complaint is that I do not have a way to amplify the sound times ten.
stillhearbarking
not bark free
I purchased this product with high expectations after reading other reviews. I was very disappointed that it did not work for my dogs.