PUR Pitcher Replacement Water Filter, 3 Pack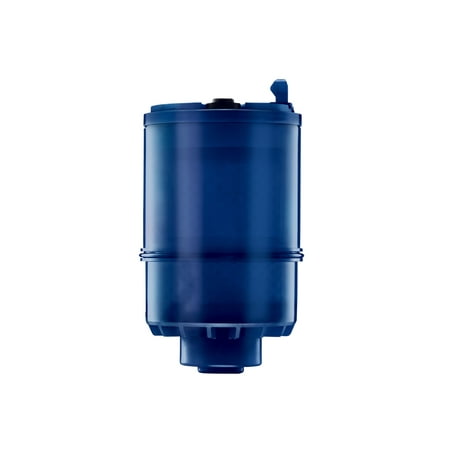 MSRP :

$29.32





Sale :

$24.22

Sold & shipped by Walmart
Product Description

Additional Information

Reviews
Product Description
Experience clean, crisp tasting water with our mineralclear® technology. Our unique mineralclear technology filters water over natural minerals for a crisp, refreshing taste. The premium carbon filter is certified to reduce lead, mercury, chlorine (taste and odor) and many other contaminants. It also removes 99% of trace levels of pharmaceuticals.* Yet it still leaves behind beneficial fluoride. Experience crisp, clean, refreshing water right from your tap.

Additional Information
Reviews
girlinthecountry
Helps provide great tasting water!
We have been using the PUR Faucet Mount for about two years and it has proven to be quite economical for us... no more trips to the store for bottled water (yay! no more plastic throwaways!), no more delivery from companies bringing the big 5-gallon containers and then having to place them on the water cooler. We don't even have a place for a water cooler in our current home. We use/drink a lot of water and usually end up replacing the water filter once a month, but it is worth it to us to have great tasting water with no hint of mineral taste and no odor. We use it to make ice cubes, too!
samianne
Good as Bottled - and Cheaper
Afetr buying bottled water for a few months I added up the cost and decided to go back to tap water. YUCK. So I purchased the PUR system and found the filtered tap water to be every bit as good as the bottled and a lot cheaper. Each filter is good for 100 gallons and I only use it for drinking water, coffee or tea water and in food (not for dish washing, etc.). so the price is most reasonable. Definitely recommend this system.
dabosscr
Good as Bottled - and Cheaper
Originally bought a 2 stage which failed in 10 months. Company sent a coupon in timely manner & I used it to buy this as a replacement. This product works as expected. Considering the company's support, I would definately recommend this product.
Chuck54
Pur Water Filter system
An excellent way to improve the tase of the nasty tasting tapwater here in Dallas/Fort Worth!
bwtchn
A necessity where I live
I live in rural Western PA and the water is horrible. I tried the pitcher from Pur and I loved it so when we put in a new faucet I bought the PUR tap filter. It is a life saver, it works beautifully and we have had NO problems with it at all. We did get curious about what it was filtering out of our water so we tried to break one open, even with a sledge hammer we were unable to crack the thing. Needless to say it does what it says it will do, deliver clean pure water every time. Buying the 3 pack online saved me alot of headache too since the Walmart near me doesn't carry 3 packs, only individuals and the total cost would exceed what I paid. Site to Store rocks too!!!