Lenovo ideapad 320 15.6" Laptop, Windows 10, AMD A9-9420 Dual-Core Processor, 4GB RAM, 1TB Hard Drive - Onyx Black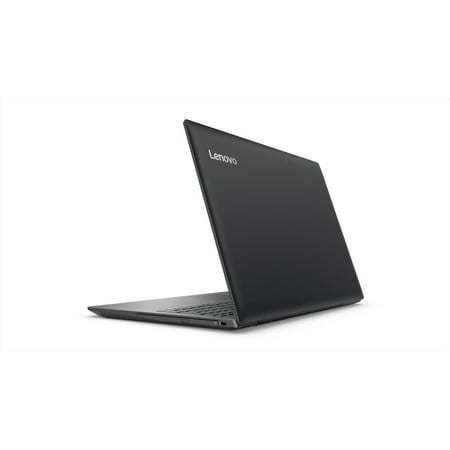 Sale :

$329.99

Sold & shipped by El Chasqui USA Company
Product Description

Additional Information

Reviews
Product Description
Featuring a special protective finish to guard against wear and tear, the IdeaPad 320 will easily withstand whatever life throws your way. Powerful latest generation AMD processing, plus plenty of memory, guarantee lightning-fast responsiveness. Run multiple programs simultaneously, and transition seamlessly between web tabs, you will be able to multi-task with ease. The IdeaPad 320 offers High-Definition resolution on a brilliant 15.6-inch display. And with anti-glare technology, you will enjoy true visual clarity when you watch movies, browse the web and more.
Additional Information
Key Features and Benefits:
15.6" display LED Backlight

HD Anti-Glare Display

AMD A9-9420 dual-core processor

2.90GHz (with Max Turbo Speed of 3.50GHz)

4GB DDR4 SDRAM system memory (expandable to 16GB)

Gives you the power to handle most power-hungry applications and tons of multimedia work

4 hours, 30 minutes of battery life

Long-lasting battery life gives you all day to access your photos, videos, music and documents

AMD Radeon R5 Graphics

Weight: 4.84 lbs

Thin design you can easily take on the road

DVD-RW

Watch movies and read and write CDs and DVDs in multiple formats

10/100Base-T Fast Ethernet, 802.11ac Wireless LAN

Connect to a broadband modem with wired Ethernet or wirelessly connect to a WiFi signal or hotspot with the 802.11ac connection built int

Reviews
LilyPunk
Nice laptop
Nice laptop. No issues with it so far. Sleek, not heavy at all.
Raquel
Love it!
Thank you Wal-Mart for this Lenovo its great runsgood fast and does all the job I needed for..Big size very sleek thin and the most I love its memory hard drive and super great.. Thanks Wal-Mart..would recommend to anyone.
Heusey
DON'T DO IT!!!
I bought two of these on the recommendation of one of the tech guys at work but this thing is worthless. New, out of the box, it is slower than my 9-year old laptop running Vista. I've checked Lenovo's forums for solutions and the only solutions are to chuck it. Very disappointed and since the purchases were made in August, the laptops cannot be returned to Walmart. I can only hope that someone from Lenovo reads this and can offer solutions. Don't, I repeat, DON'T waste your money or your time. You will go crazy. It does look pretty and seems sturdy. I just don't have the time to wait for 30 seconds to switch between tabs. And I don't think you have the time either.
bob
lenovo 320 amd a9 9420
I have not a had a single issue with this laptop after i purchase this i did all the updates went to AMD website for the latest drivers then after that i bought a Samsung Evo 850 500 gb SSD it included Samsung cloning software it is easy to use i didn't upgrade the ram from 4gb to 8gb It works flawless
gercel
The wort purchase of my life!
I bought this laptop on march 4th. I had high expectations of this laptop. It's really slow for the features it has, laptops with less features work faster than this. Also there is an annoying sound all time when use the laptop, maybe the hdd o processor. Multitasking isn't possible due to continuous lags. Takes too long to log in, start, restart and shutdown windows. I will to return this turtle laptop and I hope my refund The wort purchase of my life!