Toddler Favorites / Various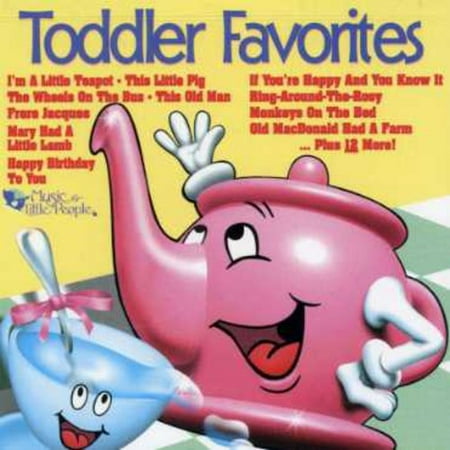 MSRP :

$6.98





Sale :

$5

Sold & shipped by Walmart
Product Description

Additional Information

Reviews
Product Description
Additional Information
Toddler Favorites / Various
Reviews
madimom2
UPC : 081227526221 - Toddler Favorites / Various - PickPanda.com
My daughter loves this cd! It was a gift from my baby shower and I have been playing the cd for her since she was born 3 years ago. I had to purchase a second cd because the first one got stuck in my car cd player. She would ask me every time we got in the car if the cd player was still broken. I broke down and got her another cd with similar songs but she would still asked me for this cd. So I finally tracked down the cd and sync it to my Ipod. Whenever we get in the car she asks for this cd and not the other.
RockinDockins
Fun & Perfect for Toddlers!
I bought the CD for the great value (lots of songs for under $5) and was pleasantly surprised by the quality of the music. The songs are sung by adults AND kids which my son really responded to and I found myself enjoying the CD too! How many times can you say that about kids music?? Great for a gift or to enjoy with your own little ones!
RememberWalmart
Fun & Perfect for Toddlers!
These are perfect songs for a three year old child to dance and to sing along to.
hanna26
Great Cd for Preschoolers
My daughter just turned 4 and she loves all the little songs on this cd, it has all the cute little songs that kids sing in preschool.
Emmy
Great Cd for Preschoolers
The songs are different versions of the actual songs. The wheels on the bus song isn't the same lyrics as the normal song