Dremel 757-01 7.2V MultiPro Battery Pack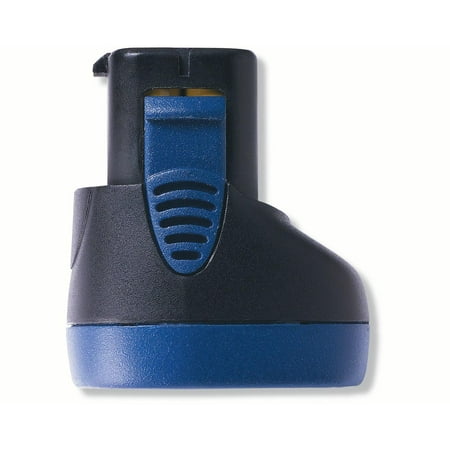 MSRP :

$18.99





Sale :

$15.14

Sold & shipped by Walmart
Product Description

Additional Information

Reviews
Product Description
Use the Dremel 757-01 7.2V Battery Pack to remotely power your Dremel MultiPro tool. Easily snap this pack into place when the original battery needs charging. Rated for continuous use, you can use this battery for most mid-to-lightweight projects. Recharging this Dremel battery pack only takes three hours, allowing for flexible use.
Additional Information
Dremel 757-01 7.2V MultiPro Battery Pack:
For use with Dremel 7.2V MultiPro cordless rotary tool models 7700-01 and 7700-02
For light-duty precision jobs
3-hour charge time
Continuous use to finish your project
Genuine OEM replacement part for exact fit and same performance as the original
7.2V MultiPro 757-01 rotary tool battery
Reviews
Tony
Not recommended
Battery only runs tool on low for very short times, no high speed at all. Not worth buying!
KCXD45
Great tool, Aweful 1980's battery technology
Dremel is the premier name in hand held rotary tools. I recieved this tool as a gift 2 months ago from my Son. After charging the battery overnight I set out to use the tool to clear some burrs off of some galvanized pipe. The tool has plenty of motor ability to accomplish the job. However, within 20 minutes, the battery gave up the ghost. The battery then needed a 3 Hour charge to get back to work. This is unsatisfactory. I was surprised to learn that Dremel is using Nickel Cadmium (NiCad) batteries in the 7700 battery pack. NiCad batteries have been known for decades as being notoriously short lived, slow to charge, and are proned to Charge Memory. It is beyond me as to why, when Nickel Metal Hydride (NiMH) and Lithium Ion (LION) batteries are so inexpensive and superior in charge time and length of use, they were not used. In a marketplace where Dremel commands premium pricing for its products, one expects better component selection from a system so highly reliant on a battery system. I can't in good conscience recommend this product with such bad battery performance.
Enis
7700 , battery does not charge anymore
The tool 7700 is virtually brand new but the battery is dead after several use. Can not charge it. I used the tool several times and charged the battery may be 3-4 times.
Norma
bad battery, won't charge
I did buy this about a year ago used it 2 times, didn't charge again
Dancers Mom
LOVE the tool, HATE the battery!
Looks like I'm joining the chorus in saying that the tool is great but the battery is a major disappointment. Kinda surprised that a company like Dremel would produce such a lousy battery. Cordless is convenient but not when the battery life is so poor.