Coleman String Tie #21 Mantles 4 Pack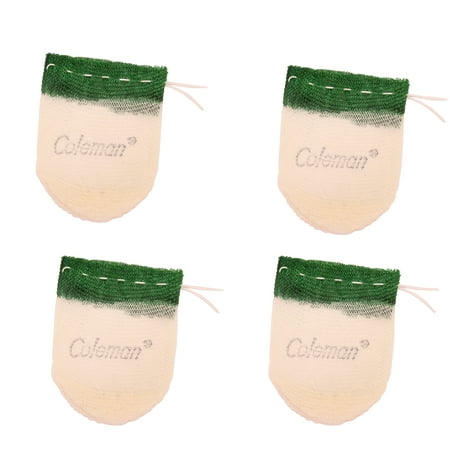 Sale :

$5.98

Sold & shipped by Walmart
Product Description

Additional Information

Reviews
Product Description
String-Tie 4 Pieces #21 Tie Standard Shape Mantle by Coleman. 4 Pieces. Light the way on any trail when you pack Coleman String Tie Mantles for your Coleman fueled lantern. Simply slip the mantle onto the burner tie and cut the string and prime the mantle to get clear white light.
Additional Information
Features: - Drawstring closure for easy attachment to lantern fittings - Long-lasting performance - Perfect solution for your outdoor adventures - Made from first-grade materials for long-lasting service life - Built to bring exceptional durability and functionality Specifications: - Fits: models #157, 200, 201, 214, 220, 275, 276, 282, 285, 286, 288, 290, 295, 5101, 5107, 5114, 5120, 5122, 5121A, 5150, 5151, 5152, 5153, 5154, 5155, 5159, 5177, 5178, 5179, 5417, 5428, 5429, 9950, 9960, 200003048, 200003049, 200003050, 200003051 - Quantity: 4 Per Pack
Reviews
Fitz2252
Not the brightest mantel out there
thorium mantles made by others burn brighter and cleaner while costing the same.
Cornbeefandcabbage
No other option
I don't think there is any other option for Coleman lanterns than the Coleman brand lantern mantle socks. Truth be told, these are flimsy old-school technology that has changed little in 100 years. These can be considered single-use for travelling campers because bumping or shaking the used mantle sock will cause it to break. YOU CAN EXTEND THE LIFE OF YOUR MANTLE SOCK BY SPRAYING IT WITH HAIR SPRAY AFTER USING THE MANLTLE AND BEFORE TRANSPORTING IT. So, keep your eyes open for bargains on these units. Today, they can range from $2.00 each to $0.50 each depending on who you buy from.
Brewmaster54
GOOD PRICE
IT'S A COLEMAN WHAT ELSE CAN YOU SAY
Kevin108
The standard by which all other mantles are judged
These have been around for a hundred years or so. They still work great. If you camp or spend a lot of time outdoors, you should definitely try these mantles and a Coleman gas lantern. Lots of light cheaply from a simple device.
Dans
Great price
Just what I ordered