Achim Nexus White 12x12 Self Adhesive Vinyl Floor Tile - 20 Tiles/20 sq. ft.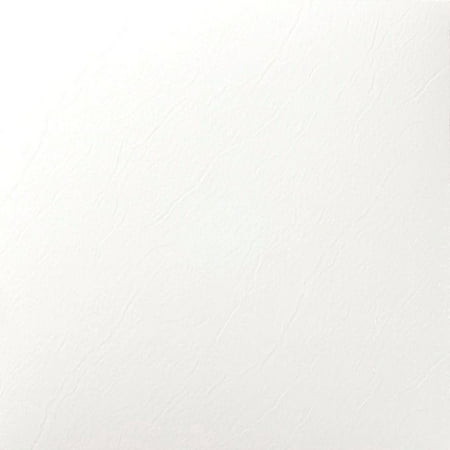 MSRP :

$11.69





Sale :

$10.98

Sold & shipped by Walmart
Product Description

Additional Information

Reviews
Product Description
Do you want to give your room a brand new look and at a low cost? Look no further than the assortment of Nexus Tiles! The tiles can be used in any room in your home including the kitchen, dining room, bedrooms, bathrooms, foyers and basements. No messy glue or adhesives needed. Just peel and stick the Nexus tiles to a flat and dry surface and show off your beautiful new room to all your friends and neighbors.
Additional Information
Easy Do-it-Yourself Installation – Just Peel 'N' Stick.
No Wax Finish.
12 inch x 12 inch Tile - 1.2mm Thick.
20 square feet per box (20 tiles per box).
5 Year Limited Warranty.
Reviews
discofelix
nice tiles
great tile great price
NYmomBabyLovesFred
Bright white and enhanced the daycare
Got them to put on the first level where my daycare is located! It just was beautiful. The tiles are a little thin, but very easy to apply. High gloss and bright. I put them down in two rooms and it just brightened and looked beautiful. Every one coming in noticed, and gave great compliments etc
LessonLearned
If you cannot see it, don't buy it!!
Ordered 7 boxes of this tile. Package was shipped directly to my home. Shipping box arrived with all corners crushed and a tear in the side of box panel. Installed two boxes of tile and discarded half of the new tiles during installation as they had chipped/damaged corners. Stood back and noticed that several tiles were of a completely different color shade, looked like I had replaced damaged tiles with a different lot. Not a pretty sight. Checked remaining tiles and found three very different shades of tile had been packaged together with the same lot numbers. Removed all tiles from floor and returned them to store. Poor quality and very poor lot color match. I will never buy anything like this sight unseen again.....bad experience and wasted a lot of my time
diyeminent
boi o boi
first of i had this idea of doing a black and white strlped floor... 2ft white then 2 ft black...everything was going great until the shades of whites started changing up on me.... being that i had to finish my shop in such a short time and these took a week to be delivered i didnt have the time to send them back and try to order more boxes...i ordered twelve black and twelve white and now that i am done with my floor i stand back and you can see where some of the tiles are dull and some are shiny:((( i am going to do a wax overlay and hope that it fixes it but i am sooooooo upset...if i had time to return and reorder i would have
Jayne352
THE COLORS ARE OFF
Terrible product - they are all different shades of white. Can't be used - we had to pull them up half way through putting the floor down. Some don't even stick well. We thought we were safe without any pattern, being solid white, but there are too many variations of white to use them. Waste of time, money and work on our knees.