Warioware D.I.Y. (DS) Nintendo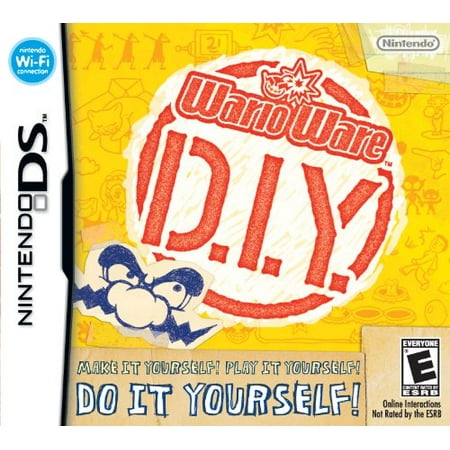 MSRP :

$34.99





Sale :

$9.6

Sold & shipped by The-Open-Box
Product Description

Additional Information

Reviews
Product Description
Want to meet face-to-face with Nintendo's newest game designer? It's easy - just look in the mirror. WarioWare: D.I.Y.lets players design their own microgames using artwork, animations and music limited only by the imagination. WarioWare: D.I.Y. kick-starts the creative process with more than 90 built-in microgames that players can unlock as they progress through the game. When users are inspired to create their own microgames, they can choose from a library of ready-made graphics, sounds and game elements, or let their imaginations run wild and build a whole new microgame from scratch. WarioWare: D.I.Y. offers several ways for players to share content - whether through local wiress or over Nintendo Wi-Fi Connection, players can spread their programming and artistic genius everywhere!
Additional Information
WarioWare D.I.Y. NLA, Nintendo, NintendoDS, 045496740801
Reviews
Brandos12
Very fun game!
This game is packed with crazy fun microgames. It uses a lot of quick thinking as you play one microgame after the next as the speed gets faster. You can even create your own games along with music! There is also a comic maker in it too. It's cool that you can download games made by big game designers weekly via Nintendo Wi-Fi Connection and you can enter contests to make themed microgames. This game is well worth the price and is fun for all ages, but mostly for age 10 and up.