Panasonic WES035P HydraClean™ refill cartridges for select Panasonic Shaving Systems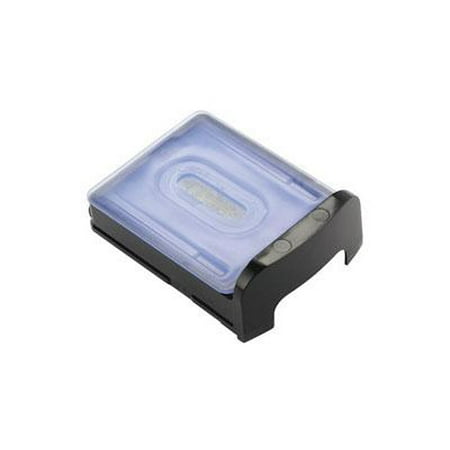 MSRP :

$11.21





Sale :

$12.55

Sold & shipped by Technology Galaxy
Product Description

Additional Information

Reviews
Product Description
This cartridge pack refill is for use with the Panasonic Vortex linear-pivot shaver.
Additional Information
HydraClean™ refill cartridges for select Panasonic Shaving Systems
Reviews
ThatWasACloseShave
Best shaving system I've used
This cartridge is part of the Panasonic HydraClean wet/dry electric razor series. I've always hated shaving since my skin is very sensitive and razor burn is a given. As I've developed grey hair in my beard it's like trying to shave steel wool. I have worn down the most expensive and multiblade disposable razors with just one to two shaves! I found the Panasonic Vortex electric razor and it's fantastic! I can shave (smooth as a baby's skin) in 3 minutes...no razor burn or bumps...and it's cleaning system insures a fresh, sanitary, clean razor / shave each time. The unit is expensive, but well worth the money considering that 5 blade disposables run between $18 - $35 for a four pack of blades. The cost of the HydraClean cleaning cartridge is less expensive and more economical than buying razor blades and shaving cream. I give this whole shaving system 5 stars.
RadicalShopper
A necessary item
The Panasonic Vortex HydraClean Cartridge Refill - 3 Pack is the detergent refill for all the Vortex level wet/dry shavers made by Panasonic. Each refill lasts a month whether you use it daily or weekly. The detergent in these cartridges does a great job at keeping the shave mechanism clean and sanitary. Wal-Mart had the best price by far even with paying for shipping (postal). I've been through a lot of shavers in my lifetime and every time I shave with this wet/dry shaver I am impressed with the closeness and lack of skin irritation on my face. The use of the cartridges is important to maintain a pristine and sanitary shave mechanism. I do run clear water from the faucet over the running razor head, then drain it before placing it into the washer.
MikeyC78
Great shaver and cleaner
There is a great way to extend the life of these replacement cartridges. The fiber filter becoming clogged with clippings is the primary reason the cleaning unit makes you change the cleaning cartridge. A simply rinse in the sink before you drop your shaver in the unit will greatly extend the life of each cartridge, while still allowing you the full and refreshing cleaning feature.
Dennydot
Unexpected service
Product is exactly as described - Panasonic branded cleaning cartridges. Price was competitive and service was great. This is the first time I used order online for instore pickup. I will be using this service often. Not only was the process easy but it was convienent to purchase other items while in Walmart. Additionally Walmart unexpectedly sent valuable samples of other products. Fantastic customer service. Thank you Walmart.
imeccentric
Worth the money to keep shaver in great shape
Skeptical at first as to whether I needed these or could just run it under water to clean the shaver. But I have found that this does help keep the shaver much cleaner and lubricated. Walmart prices are definitely the best for these.